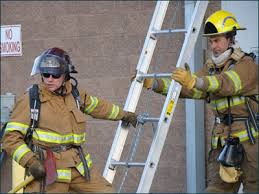 The U.S. Energy Department's Office of Environmental Management on Thursday awarded a potential 10-year, $4 billion contract for support services at the Hanford Site in Washington state to a slightly updated version of the incumbent vendor.
Hanford Mission Integration Solutions (HMIS) is comprised of Leidos Integrated Technology, Centerra Group, and Parsons Government Services.
Leidos also heads the current contractor, Mission Support Alliance (MSA), which also includes Centerra Group. The Energy Department recently issued a six-month extension to MSA's existing 10-year, $4.3 billion contract that could keep it on the job through May 2020.
The six-month extension gives DOE some wiggle room in the event any of the two losing teams appeal the award to the Government Accountability Office.
The HMIS contract has a base period of five years, including a 120-day transition period. The award features two potential option periods of three and two years, respectively, DOE said in a press release.
Hanford Mission Integration Solutions will perform many landlord-type duties at Hanford, including security and emergency services, land management services, information technology; running the Hazardous Materials Management and Emergency Response (HAMMER) Federal Training Center; and being responsible for upgrades to electric, water, and road infrastructure.
The contractor will also build future infrastructure to support operation of the Waste Treatment Plant (WTP), which will convert radioactive waste at Hanford into a glass form for disposal. In addition, HMIS will assist DOE in solicitating and overseeing the agency's small business prime contracts at Hanford.
"We look forward to helping the DOE accelerate the Hanford cleanup mission and produce cumulative cost savings," Leidos spokeswoman Suzzanna Martinez said in a Thursday email. She directed any further comment to DOE.
An industry source, whose company did not bid on the business, said there are plausible reasons why the new 10-year agreement offers less money than the current deal. With more of the Hanford Site being remediated, there is in theory "less mission to support," he said. Generally speaking. the agency continues to push contractors curb costs, the source added: "It's still a $4 billion contract."
The Energy Department said it picked HMIS among three offers.
In October, a different industry source said the two other ventures were a group led by Huntington Ingalls Industries and a group led by PAE. Huntington Ingalls also leads a group doing legacy cleanup at the DOE Los Alamos National Laboratory in New Mexico, while PAE manages offshore fueling and does nuclear research for the Energy Department.
Senator Still Awaiting DOE Reply on Contract
Meanwhile, as of Tuesday, Sen. Dianne Feinstein (D-Calif.) had still not received requested details of DOE's handling of the mission support contract at Hanford.
"We haven't received a response yet," a Feinstein spokesman said via email. The spokesman could not immediately be reached after the Thursday news broke of the contract award.
On Sept. 27, Feinstein, along with Sens. Jeff Merkley (D-Ore.), and Patty Murray (D-Wash.), asked then-Energy Secretary Rick Perry to delay issuing the follow-on Hanford support services award until providing the lawmakers with more information about a federal fraud case brought against current contractor MSA and its former leadership.
The senators, all members of the upper chamber's Appropriations Committee, said the Energy Department told Congress this summer it was about to issue a new contract – apparently to a group including at least some MSA members. While the agency then withdrew the initial notification, the senators still want details on both the procurement process and the February suit filed against MSA by the Justice Department under the False Claim Act and Anti-Kickback Act.
In its civil case, the Justice Department claims "fraud, corruption and self-dealing" happened while Lockheed Martin led MSA and also owned a subsidiary that provided information technology as a subcontractor to the company between 2010 and 2015. At the time Mission Support Alliance was owned by Lockheed Martin, Jacobs, and Centerra Group – the latter of which is the only holdover.
Leidos and Centerra now comprise two-thirds of the membership of contract winner HMIS.
Lockheed and MSA are listed as defendants in the Justice Department case, along with Jorge Francisco Armijo, an executive with both entities.
Lockheed Martin is accused of collecting double profits for information technology services — once as the principal owner of MSA and also as the owner of the subcontractor. The Justice Department also asserts Armijo and other executives were paid kickbacks in the form of bonuses.
The defendants argue, among other things, that the government is trying to trump up a disagreement over contract reimbursement into a fraud case. A motions hearing was held at the end of October in U.S. District Court for the District of Washington, but no ruling has been made.

Register
for the
2019 RadWaste Summit
before July 26th to save up to $200! New session topics include a brand new pre-conference workshop, 
Decision-Making Tool for Waste Disposal
, new procurement initiatives, DOE EM's mercury challenge for decontamination and decommissioning at Oak Ridge, hot topics on TENORM waste management, and more! Check out the
agenda here
.