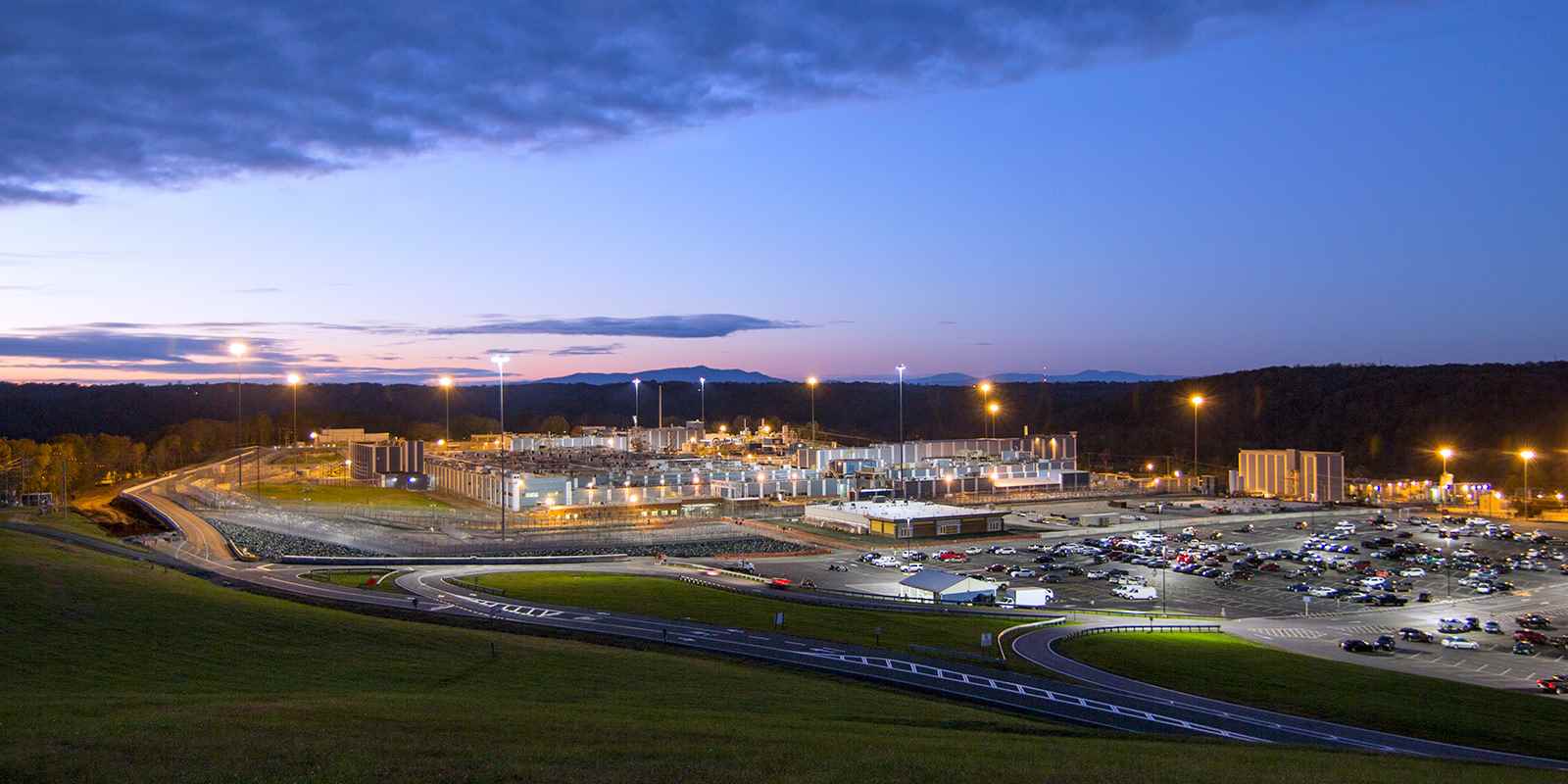 ROCKVILLE, MD. — BWX Technologies executives appeared here before Nuclear Regulatory Commission staff Thursday seeking leniency for a fatal — and according to the company, preventable — workplace accident two years ago in Lynchburg, Va.
On the morning of June 19, 2020, a BWX Technologies employee died in a flash fire in the Lynchburg plant's supercompactor facility. The fuel for the deadly fire, sparked by exposed wires, was 25 gallons of isopropyl alcohol squeezed from a pair of 55-gallon drums that the powerful compactor had crushed into small pucks for disposal.
The drums contained solvent soaked rags: a type of waste that for years was banned from the supercompactor after a drum containing isopropyl alcohol and metal filings ignited from the inside during compaction in 2007.
But in 2012, BWX Technologies allowed solvent soaked rags back into the supercompactor, on the condition that workers ensured that no drum scheduled for compaction contained freestanding liquid.
Summoned to agency headquarters here to present their version of events to Nuclear Regulatory Commission staff, executives with BWX Technologies said Thursday that the fatal 2020 accident was preventable and that a different decision in 2012 could have prevented it.
Readmitting the alcohol-soaked rags to the compactor in 2012 "was a missed opportunity to prevent the event," Richard Freudenberger, environment, safety, health and safeguards manager at BWXT Nuclear Operations Group, told commission staff during Thursday's predecisional enforcement conference.
But during Thursday's nearly two-hour public session, in which Freudenberger did nearly all the talking, BWX Technologies never explained why it chose to give Lynchburg workers the responsibility for preventing another alcohol fire when management could have banned compaction of solvent rags altogether.
During a break in Thursday's proceedings, the Exchange Monitor asked Freudenberger's boss, James Bittner, why BWX Technologies allowed solvent soaked rags back into the super compactor in 2012.
"I'm not going to comment," said Bittner, vice president and general manager of the BWX Technologies Nuclear Operations Group manufacturing facility in Lynchburg, Va. The facility makes nuclear reactor cores for naval warships and submarines and fabricates nuclear fuel.
Bittner arrived at Lynchburg in "late 2019" a BWXT spokesperson said Friday, and on Jan. 2, 2020 officially started as lead of the operations department at the facility that housed the super compactor. Bittner did not become the plant's general manager until March 2021, not quite a year after the accident.
Company filings with the Nuclear Regulatory Commission show that B. Joel Burch was general manager at Lynchburg on the day of the fire.
In 2021, Burch became vice president of BWXT's Innovation Campus in Campbell County, which is adjacent to the city of Lynchburg. Among other things, the move meant that the commission did not get to question Burch during Thursday's predecisional enforcement conference. Burch was general manager in Lynchburg in 2012, regulatory filings show, and he worked in operations there for years prior to becoming manager.
On Thursday, Freudenberger said BWX Technologies had "permanently disabled" the supercompactor and reclassified any waste containing solvent rags as mixed waste. That is, waste that contains both radioactive elements and hazardous materials. 
"We relocated [drums with solvent rags] to our mixed-waste storage facility," Freudenberger said.
The company has also and faced penalties from the Occupational Health and Safety Administration (OSHA), Freudenberger said, including for the hazards that led to the flash fire. OSHA fines for the fatal fire rang in at about $280,000, according to that agency's website.
For that reason, and others, Freudenberger told Nuclear Regulatory Commission staff Thursday, none of the five apparent violations that the commission is investigating in connection with the fatal fire should result in civil penalties — the formal term for fines under the agency's enforcement process.
"The event appears to be primarily an OSHA-covered occupational event," Freudenberger said, and "the radiological and chemical exposures were low."
In contesting the Nuclear Regulatory Commission's findings, "[w]e in no way are trying to minimize the significance of the event or our commitment," Bittner said in prepared remarks to agency staff. "The loss of one of our employees has been difficult for me personally as well as [for] many of the employees at the facility. We continue to reflect on the impact to the employee's family and friends."