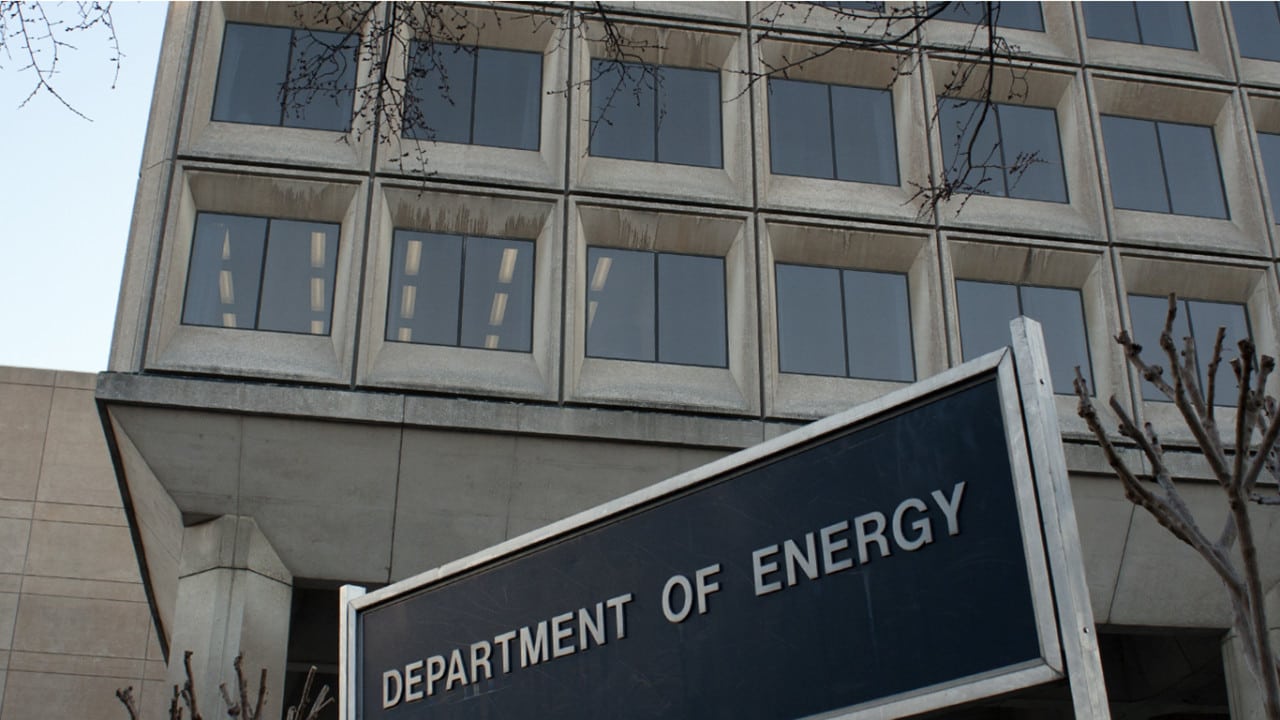 The ongoing saga of the Trump transition team Department of Energy survey took another turn late last week with a letter from nine Senate Democrats to the U.S. Office of Special Counsel requesting an investigation into the questionnaire. The survey, which was leaked to the press earlier this month, requested (among other information) that DOE provide the names of personnel who have worked on issues related to climate change. "These requests appear to have violated long-standing federal laws designed to protect civil servants against coercion for partisan purposes. We ask that you take immediate action to review these deeply troubling requests," the Dec. 15 letter says.
The questionnaire specifically requested that the department provide "a list of Department employees or contractors who attended any of the Conference of the Parties (under the UNFCCC) in the last five years."
The United Nations Framework Convention on Climate Change is the treaty under which the international Paris Agreement was adopted in December 2015. During his campaign, Trump vowed to "cancel" the climate change accord. Since being elected, however, he has softened his language on the deal, saying he is "studying it" and has an "open mind."
The letter was signed by Sens. Richard Blumenthal (Conn.), Patrick Leahy (Vt.), Dianne Feinstein (Calif.), Tammy Baldwin (Wis.), Cory Booker (N.J.), Sheldon Whitehouse (R.I.), Ben Cardin (Md.), Chris Coons (Del.), and Patty Murray (Wash.).
The lawmakers asserted that the questions in the survey are in conflict with the Civil Service Reform Act of 1978. They noted that a section of the act establishes merit system principles. "This section establishes that employees should be protected against coercion for partisan political purposes. Officials who violate this law are subject to disciplinary action. The CSRA also created the independent U.S. Office of the Special Counsel to safeguard the merit system by protecting federal employees from prohibited personnel practices," the letter says.
The senators added: "We urge you to investigate whether this questionnaire, or any similar questionnaire being circulated by transition officials, violates federal law and to hold accountable those responsible. In your investigation, we ask you to take a close look at the motives of the transition officials in singling-out federal employees for implementing our nation's climate change policies."
The department made clear last week it would not comply with the Trump team's request. "Some of the questions asked left many in our workforce unsettled. … We are going to respect the professional and scientific integrity and independence of our employees at our labs and across our department," DOE spokesman Eben Burnham-Snyder said in a prepared statement. "We will be forthcoming with all publicly-available information with the transition team. We will not be providing any individual names to the transition team," Burnham-Snyder stated.
The transition team has since walked back from the questionnaire, saying it was not authorized.
The survey also targeted the social cost of carbon, a measure used to determine climate costs and benefits to government actions. The transition team asked for "a list of all Department of Energy employees or contractors who have attended any lnteragency Working Group on the Social Cost of Carbon meetings," as well as "a list of when those meetings were and any materials distributed at those meetings, emails associated with those meetings, or materials created by Department employees or contractors in anticipation of or as a result of those meetings."
According to the Washington Post, in response to the request, the transition team "reiterated its prior statement that the questionnaire in question was 'not authorized.'"