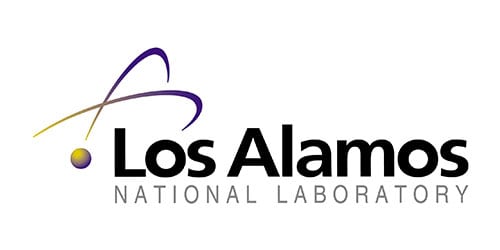 The Department of Energy's Carlsbad Field Office in New Mexico has halted transuranic waste shipments to the Waste Isolation Pilot Plant from the National Nuclear Security Administration's contractor for the Los Alamos National Laboratory after sparks from a waste drum prompted evacuations at both the lab and the disposal site.
That is according to a March 24 letter from DOE Carlsbad manager Reinhard Knerr to Michael Weis, the field manager for the semi autonomous National Nuclear Security Administration (NNSA) at Los Alamos. Los Alamos lab operations contractor Triad National Security is scheduled to deliver the results of its investigation April 23 to DOE and the New Mexico Environment Department (NMED).
An evacuation occurred Feb. 26 at the waste generator site around the gloveboxes at Los Alamos Technical Area-55 Plutonium Facility after sparks flew in a 55-gallon drum that was being packed for shipment to the Waste Isolation Pilot Plant (WIPP), according to a Los Alamos-NNSA "five-day report" dated March 12. Personnel observed sparking after a "metal waste item" was placed into the drum and contacted two high-efficiency particulate air (HIPA) filters.
Workers pulled the fire alarm and evacuated the area at Los Alamos, according to the five-day report. Early investigation led Los Alamos officials to conclude two transuranic drums that might also have this sparking risk had been shipped to WIPP and placed in Panel 7 of the underground disposal site. When WIPP officials were informed on March 4, it triggered the facility's accident contingency plan, which calls for a temporary evacuation of the worksite.
The NMED Hazardous Waste Bureau subsequently found nobody was hurt, no fire or explosion resulted, and no radiation was released as a result of the Feb. 26 episode, according to a Wednesday report in the Carlsbad Current Argus. 
Similar findings were issued in a March 19 report to NMED from DOE and its WIPP contractor, the Amentum-led Nuclear Waste Partnership. The annual maintenance outage at WIPP was ongoing when the potentially troublesome Los Alamos drums were reported to DOE.
Since March 4, technical experts from Los Alamos and WIPP confirmed that two waste containers sent from the laboratory pose no combustion risk and meet the underground facility's "waste acceptance criteria," a spokesman at WIPP said Friday by email.
But this latest episode could conjure up bad memories in New Mexico of February 2014, when an improperly remediated waste drum from the Los Alamos National Laboratory ruptured and leaked radiation into the WIPP underground, an accident that closed the transuranic waste disposal site for about three years and backed up disposal operations around the old weapons complex.