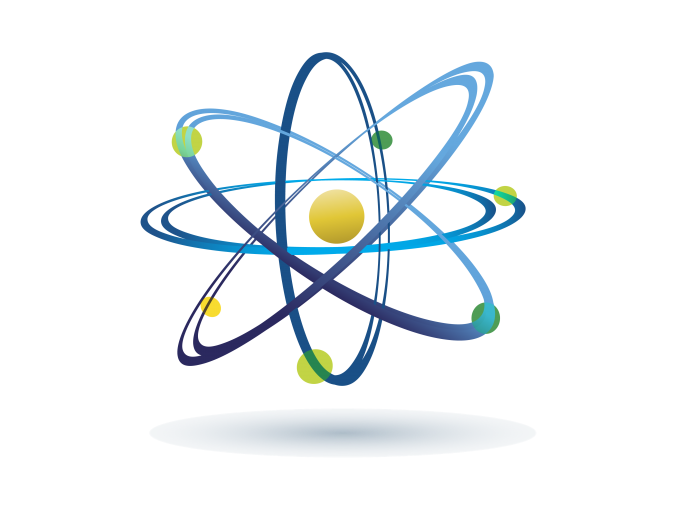 There were "substantial irregularities" in the Department of Energy's hiring process for a senior nuclear waste management position, an unidentified DOE employee alleged in a recent letter to the inspector general of the federal government's personnel agency.
In a Feb. 2 letter to Office of Personnel Management (OPM) Deputy Inspector General Norbert Vint, the DOE employee alleged that "prohibited personnel practices" were utilized in selecting Sam Brinton for the position of deputy assistant secretary for spent fuel and waste disposition (NE-8) in DOE's Office of Nuclear Energy. The letter requested that OPM investigate the matter.
The employee alleged that "undue political influence and preferences were applied" at DOE to select Brinton for the position. The letter also raised concerns about Brinton's qualifications for a position in the Senior Executive Service (SES) — the class of federal career officials who rank just below top presidential appointees in seniority.
The DOE employee complained that Brinton's "background is limited to select advocacy work and an academic background at the graduate-degree level which together satisfy requirements for the competitive placement of a qualified GS-11 in federal career service, not a high-standing member of the SES," the employee said.
Brinton, who identifies as genderfluid and uses "they" and "them" as third-person pronouns, announced Jan. 10 that they had accepted an offer to become DOE's next NE-8 — a position that for long had been filled on an acting basis. In a since-deleted Tweet, Brinton said that they were joining the SES "as a career versus a political appointment."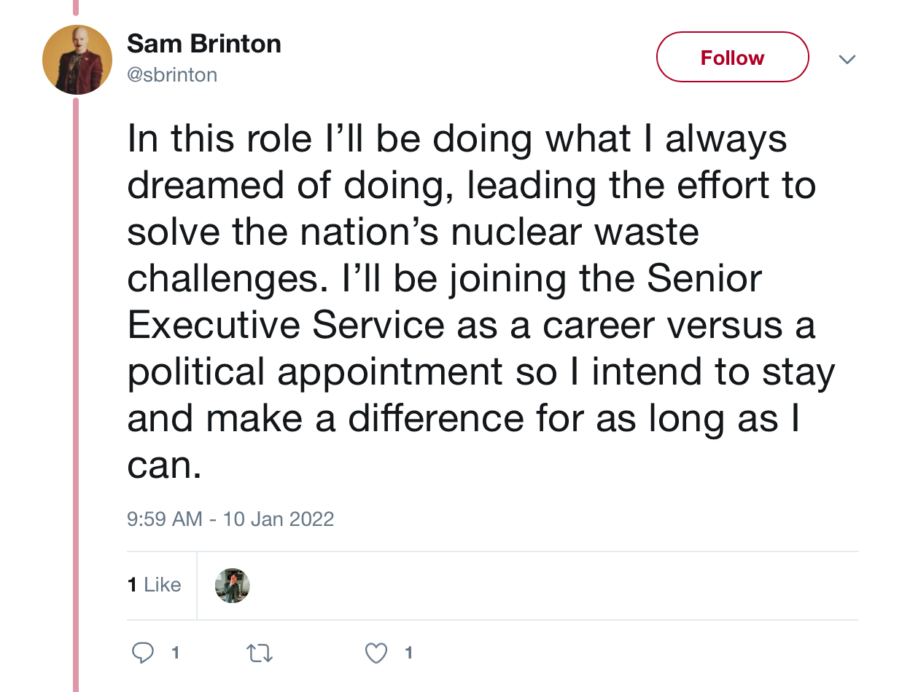 The Feb. 2 letter to the OPM inspector general also alleged that a "former career Principal Deputy Assistant Secretary" of Nuclear Energy was reassigned as a senior advisor to the Secretary of Energy after becoming "circumspect" for prohibited personnel practices in the Nuclear Energy office. 
The Joe Biden administration in January announced its intention to nominate Kathryn Huff, currently serving as senior advisor to the energy secretary, to be Assistant Secretary for Nuclear Energy. Prior to that, for about nine months, Huff was the principal deputy assistant secretary for nuclear energy, the office's number-two post and a career position, plus the acting assistant secretary. 
The Senate would have to approve Huff's nomination after she gets a hearing in the chamber's Energy and Natural Resources Committee. As of Thursday afternoon, the White House had not officially sent Huff's nomination to the Senate.
But once Huff's "confirmation is final, there is concern that any requests for an investigation of improprieties associated with the selection of Sam Brinton for the career Deputy Assistant Secretary position in the same office will be silenced," the unidentified DOE employee wrote to OPM's inspector general.
OPM's inspector general did not immediately return a request for comment. DOE's Office of the Inspector General declined to comment to RadWaste Monitor Thursday about whether it was investigating Brinton's hiring.
Meanwhile, Kim Petry, who is also acting director of DOE's Office of Integrated Waste Management, was still listed as acting NE-8 on the agency's organization chart as of Thursday. Petry was active in that role as recently as Feb. 10, when she briefed the San Onofre Nuclear Generating Station Community Advisory Panel on DOE's interim storage inquiry.
A spokesperson for DOE told RadWaste Monitor via email Wednesday that the agency would not comment on "personnel matters." Brinton declined to comment to RadWaste Monitor Feb. 10 on the status of their employment and did not reply to a request for comment on Thursday.
As of Thursday, Brinton's LinkedIn still listed them as director of legislative affairs at nuclear waste services company Deep Isolation. They were previously a senior policy analyst at the Bipartisan Policy Center, and a clean energy fellow at center-left policy think tank Third Way. Brinton was also vice president of advocacy and government affairs at the Trevor Project, a suicide prevention non-profit for LGBTQ youth.
Brinton holds a dual masters' degree in nuclear engineering and technology and policy from the Massachusetts Institute of Technology in Cambridge, Mass., and dual bachelors' degrees in mechanical engineering and vocal music performance from Kansas State University.