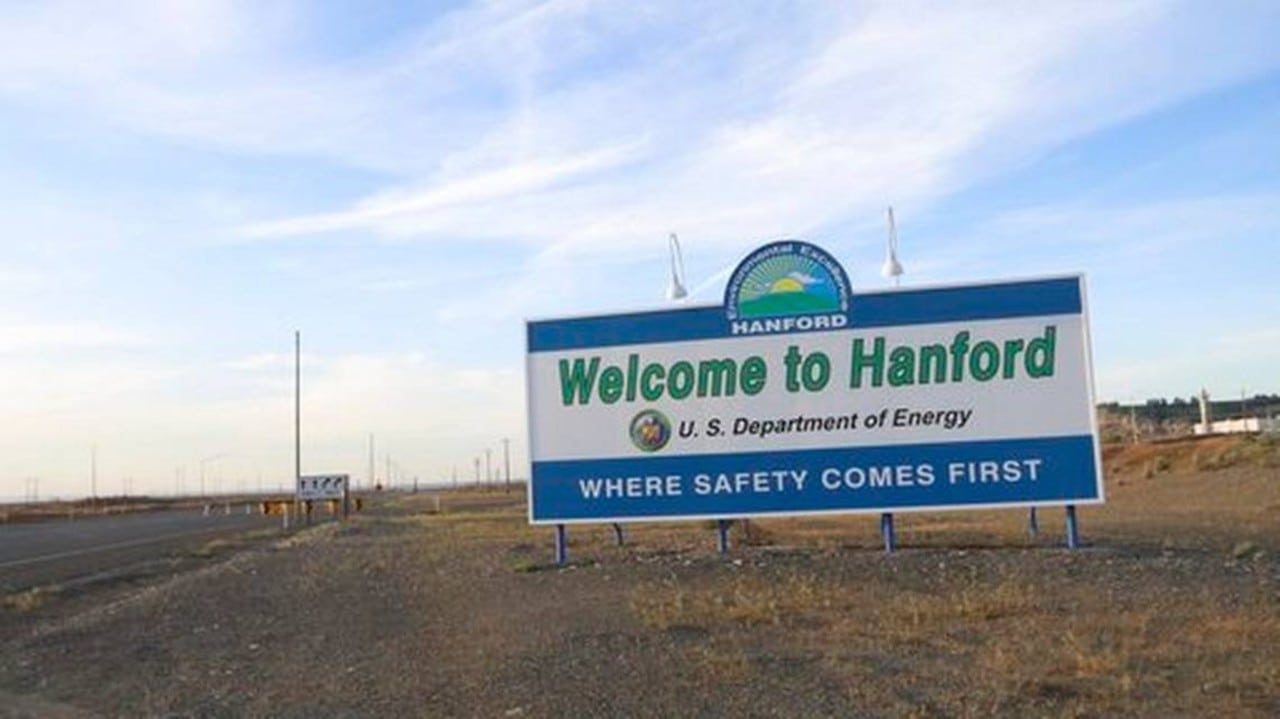 After weeks of speculation, three Department of Energy nuclear sites are entering the first phase of the full resumption of remediation amid the COVID-19 pandemic, the agency's Office of Environmental Management confirmed Friday.
The Hanford Site in Washington state, the Idaho National Laboratory, and the Oak Ridge Site in Tennessee are the first to take this step, after nearly all Environmental Management properties restricted on-site personnel and operations in recent months.
This "deliberate and phased approach to safely resuming full operations" considers available health data, state and local restrictions, and facility preparedness, the cleanup office said in an emailed statement.
All DOE nuclear cleanup locations, save for the Moab Uranium Mill Tailings Reclamation Action (UMTRA) project in Utah, slashed on-site staffing in late March in an attempt to blunt the potential spread of COVID-19, which has caused 95,000 deaths in the United States as of Friday. Moab UMTRA avoided this because many of its employees are heavy equipment operators who already work at distance from one another.
Generally speaking, all but the most critical operations to protect human health and the environment have been dialed back for the past two months.
The Office of Environmental Management appears to be following the road map laid out earlier this week by DOE leadership for restaffing its headquarters operations in Washington, D.C., and Germantown, Md. Using principles outlined by the Donald Trump administration and public health agencies, the agency is both waiting for a flattening trend in local coronavirus infections and taking precautions to make workplaces as safe as possible from the virus.
The Energy Department cleanup office is pursuing the same four-part strategy featured in the DOE Headquarters COVID-19 Return to Federal Workplace Plan published Monday. The approach starts with Phase 0, or preplanning, and eventually progressing to Phase 3, where workplace staffing is very similar to the pre-pandemic world. There is no time clock on the schedule because it is supposed to be driven by healthcare data.
Phase 1 of startup centers on bringing back senior managers in mission-critical positions that can best be done on-site rather than remotely. The first group of returnees includes those working in "classified" work areas, and certain support services contractors, according to a return to work plan for DOE Environmental Management headquarters in Washington, D.C.
Phase 2 calls for additional senior level people, and others who can best work on-site, being recalled.
In Phase 3, work schedules and staffing levels largely resemble the pre-coronavirus norm. Even then, however, some staff deemed to be in vulnerable health categories might stay on telework or "weather and safety leave," according to the material.
Unlike the three cleanup sites starting to bring people back, the Environmental Management headquarters office in Washington is not yet ready to take that step. It remains in "Phase 0," or the pre-planning stage. The headquarters employees will remain on maximum telework for now.
Washington, D.C., and its suburbs are among areas where stay-at-home orders have not yet been lifted. That also applies to other jurisdictions that are home to DOE nuclear cleanup operations, such as New Mexico.
As sites remobilize, workers will return to a jobsite where temperatures are routinely checked, health questions are asked, face masks are either required or encouraged, and modifications are made to minimize close contact with others. Many of these practices have already been tested in recent weeks at sites run by DOE's semiautonomous National Nuclear Security Administration.
In a Thursday announcement, Hanford Manager Brian Vance said the former plutonium production complex will start remobilization on Tuesday, after Memorial Day. "The way we live, work and socialize has been changed by the pandemic, and we must continue to adapt to this new "normal," as these changes will most likely continue into the foreseeable future," Vance said.
The Vance memo also outlines the four phases of remobilization. Hanford has about 11,000 employees. Sources have indicated perhaps 25% remained working on-site the past two months. The plan does not specify how many workers will likely return in a given phase.
But Hanford's services contractor, Mission Support Alliance,  did say Thursday it expects 150 of its people to return on-site Tuesday, especially to help out with training at the Hazardous Materials Management and Emergency Response (HAMMER) facility. More than 500 MSA employees are still classified as essential, and among those who kept working inside the fence. More than 1,000 staffers continue to telework in support of Hanford operations, MSA President Bob Wilkinson said in a memo.
In the new normal world, Hanford employees suffering from a sore throat, chills, or a temperature of 100.4 degrees Fahrenheit will be sent home, according to material posed by Hanford contractor CH2M Plateau Remediation.
The Office of Environmental Management said it will continue to monitor local conditions near its worksites, and make adjustments as necessary.
The 16 Cold War and Manhattan Project sites overseen by the nuclear cleanup office have confirmed 28 cases to date. Just over half of the total, 15, occurred at the Savannah River Site in South Carolina. As of Thursday, 13 of the 15 have recovered and returned to work, according to the SRS website.
There are also four cases confirmed at Hanford, with a second confirmed this week at the Waste Isolation Pilot Plant in New Mexico. There, the DOE's Carlsbad Field Office said Monday an employee of subcontractor Constructors Inc. tested positive after feeling sick. Elsewhere, the confirmed cases include two at the Paducah Site in Kentucky, one at the Portsmouth Site in Ohio, and one involved in cleanup at the Los Alamos National Laboratory in New Mexico.
None of those sites have gotten the green light yet to start remobilization.
While it did not offer any numbers, Fluor Idaho confirmed May 15 that it was starting to recall some of its 1,800 employees to on-site work at the Idaho National Laboratory.
"We have slowly started to increase staff on an as-needed basis to support limited activities at the Idaho Cleanup Project, and those numbers vary from day to day," Fluor Idaho spokesman Erik Simpson said in an email.
Workers are being brought back to support key missions such as deployment of the Integrated Waste Treatment Unit (IWTU), Simpson said.
Fluor Idaho's staffing at INL was cut to 450 since late March, with another 450 working remotely. The rest were collecting paid leave.
The IWTU was placed into a safe configuration during this time, according to documents from the Defense Nuclear Facilities Safety Board (DNFSB). The Integrated Waste Treatment Unit is a long-anticipated project to convert sodium-bearing waste into a more stable form for disposal. The original startup goal was 2012. After various modifications, DOE and its current contractor anticipate deployment this year.
Oak Ridge started the first phase of remobilization on Monday. Officials there declined to offer any figures. The Amentum-led remediation contractor UCOR reportedly has about 1,800 workers at the site during normal times.
Menezes Stresses COVID-19 Precautions Before Senate Panel
Robust precautions are being taken to protect returning employees at Department of Energy nuclear cleanup sites from COVID-19, Undersecretary of Energy Mark Menezes said Wednesday.
"We are moving to reopen some of the facilities" overseen by the Office of Environmental Management, Menezes told the Senate Energy and Natural Resources Committee during his nomination hearing to become deputy secretary of energy.
The agency is ensuring that areas around the sites meet "gating criteria" that show declining instances of novel coronavirus 2019 infections before frontline workers return, Menezes said in response to a question from Sen. Maria Cantwell (D-Wash.) regarding safety measures at Hanford Site.
Reopening "will be data driven. And that data will be the downward trend on the testings of any cases, whether it's positive cases of COVID or influenza-like symptoms," Menezes said. "It's also being driven to ensure they have sufficient medical supplies … by the local health officials there. It's also being driven by the fact that the facilities that you open have to be able to accommodate the social distancing requirements."
The Senate committee as of Friday had not scheduled a vote on Menezes' nomination, but nothing during Wednesday's hearing suggested he will not be advanced to the full Senate.
"I look forward to advancing your nomination to the full floor for confirmation very rapidly, and I would hope that you would enjoy the same, strong bipartisan level of support that you saw back in 2017," during his nomination as DOE undersecretary, Murkowski said via video feed from the Seattle-Tacoma International Airport.