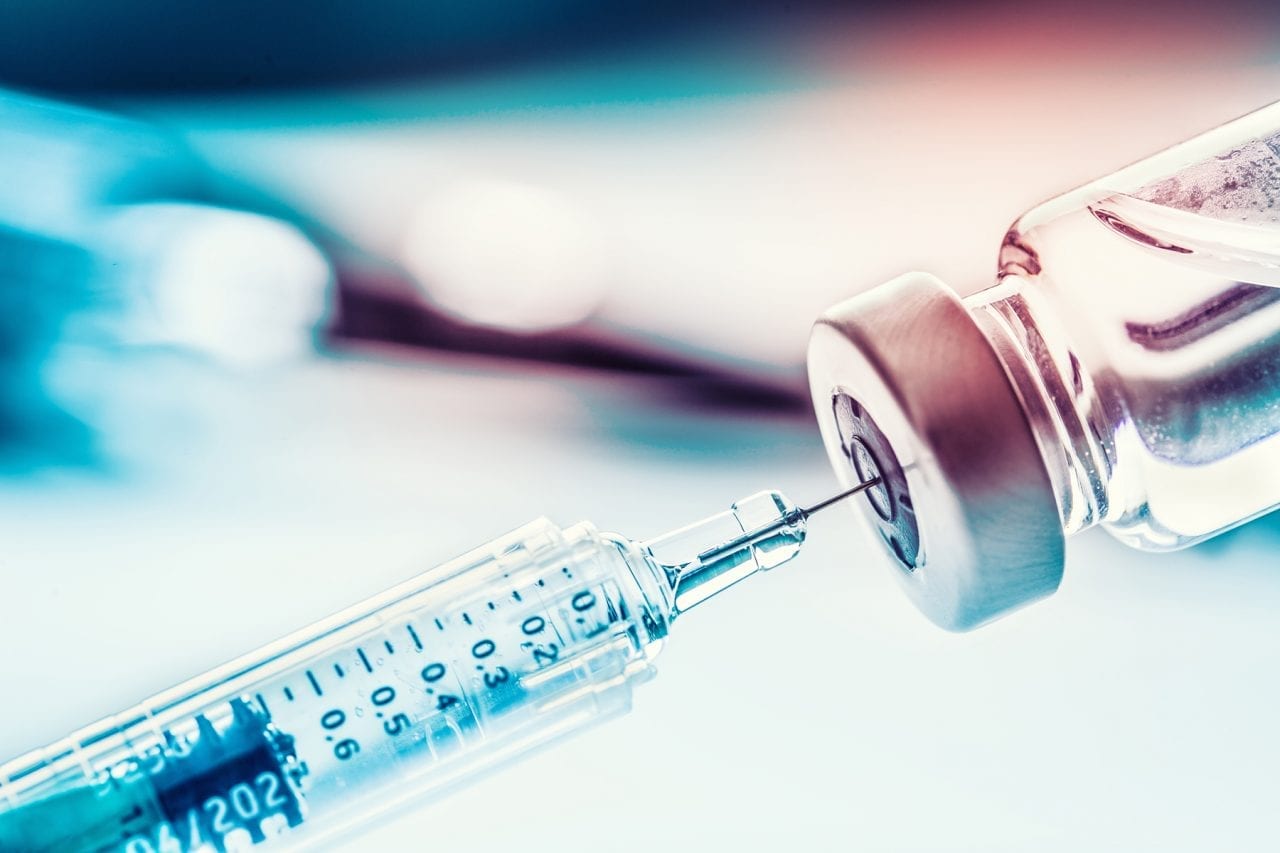 Vaccination holdouts at two of the first Department of Energy contractors to mandate COVID-19 vaccinations filed lawsuits against their employers, pleas are being made to elected officials on behalf of those who don't want the shot and labor unions are wrangling with management at nuclear sites about mandate implementation.
Those are a few highlights from the pandemic-related skirmishes this week as DOE and its contractors prepare to carry out a White House initiative to vaccinate virtually all workers at federal properties by early December.
The latest move came Thursday when more than 75 employees facing a deadline today to turn over their access badges sued Savannah River Nuclear Solutions (SRNS), the Fluor-led operations manager at Savannah River in state court. 
The suit, which seeks an injunction to halt firings for vaccine refusal, was filed in the Court of Common Pleas for the Second Judicial Circuit in Aiken County. This comes after a similar lawsuit was filed by vaccine refusers in a New Mexico state court against contractor Triad National Security, the operations contractor at Los Alamos National Laboratory.
According to an online notice, the SRNS plaintiffs are represented by a Charlotte, N.C., attorney, Donald Brown Jr., who is a former Judge Advocate General officer who also "writes legal and military thrillers about the Navy," according to his firm's website.
In an affidavit by one of the plaintiffs, Jimmie Phillip Harmon, said "I am concerned about my life and safety, and my long-term health by taking this vaccine and should not be forced to choose potentially between my life and livelihood by my employer."
A day before the suit was filed, a member of the South Carolina legislature from Aiken, Rep. Melissa Oremus, (R), urged Gov. Henry McMaster (R) to help stop planned firings at the federal facility near the Georgia state line. 
The Savannah River operation contractor has called for vaccine refusers to turn in their access badges by Friday in anticipation of formal termination by the end of next month. 
"We need you to act and we need you to act fast," Oremus wrote in the letter to the governor that she posted online.
Oremus requests McMaster follow the lead of Texas Gov. Greg Abbott (R) who this week issued an executive order seeking to block employers in the state from enforcing vaccinate mandates. The Texas order said employees should not be fired for refusing the vaccine "for any reason of personal conscience" including religious beliefs and medical reasons, including prior recovery from COVID-19, the South Carolina lawmaker said. The Texas order also accuses the administration of President Joe Biden of "overreach" through issuance of federal employer vaccine mandates.
Identifying herself as a small business owner, Oremus said she would "never require my employees to put something in their bodies that they did not want to."
Pointing to the thousands of workers, mostly contractors at DOE's Savannah River Site, Oremus said: "These same employees worked through the pandemic when no vaccine existed, and now they are made out to be second-class citizens."
Savannah River Contractor Defends Vaccination Move
A spokesperson for the governor could not immediately be reached for comment. 
At press time, a spokesperson for Savannah River Nuclear Solutions did not comment on the litigation, other than saying the company had been informed of the lawsuit. 
But in a Friday email to Weapons Complex Monitor, the SRNS spokesperson defended the program to have workers vaccinated against the potentially deadly illness. 
"Actions taken by SRNS to mandate the COVID-19 vaccine for all employees were done solely to protect the health and safety of the workforce," the spokesperson said.  
Approximately 95% of the 5,500-member SRNS workforce has been vaccinated to date, the spokesperson said. "It is SRNS' sincere desire that those who are unvaccinated will decide to receive the vaccine prior to the Nov. 30 deadline for full vaccination and remain employed by SRNS."
Savannah River Nuclear Solutions employees, even after turning in their badges this week, could still change their minds and retain their jobs by getting their final shots by Nov. 16, a date that would provide the full measure of COVID-19 immunity by Nov. 30, the point when unvaccinated employees without exemptions are formally terminated, the company has said. 
As of Sept. 30, the DOE Office of Environmental Management has recorded more than 6,900 cases of COVID-19 and dozens of fatalities within the weapons complex since the pandemic began, according to data provided Oct. 8 by a spokesperson.
The number of deaths is now 41 among federal and contractor employees in the DOE weapons cleanup complex, according to the data, the spokesperson said.
Savannah River Nuclear Solutions is one of three DOE contractors to announce employee mandates prior to the Biden administration's guidance calling for inoculation of contractor employees by Dec. 8. The others are Triad National Security in New Mexico, and UCOR, lead cleanup contractor for the DOE Office of Environmental Management at the Oak Ridge Site in Tennessee.
"As of this week, 94% of our workforce has entered the vaccination program," a UCOR spokesperson said in a Friday email. "We are still processing exemption requests." That inoculation figure is up from 70% when UCOR first announced the Nov. 1 vaccination deadline in late August. 
Last month, United Steelworkers local unions at five DOE nuclear sites wrote elected officials in five states — Idaho, Kentucky, New Mexico, Ohio and Washington state asking them to oppose the Biden administration's vaccine rules for federal contractors. So far that effort has provided no relief on the mandate, one of the union presidents said in an email this week.
"There are a number of our members that are eligible to retire," the union official said, adding some contractors could end up being short-staffed by 20% to even 40%. 
"Personally I believe the science and believe everyone should choose to be vaccinated. however, I know that people take their freedoms very personally," the union official said. The vaccine is being made a "condition of employment … [and]  I have an obligation to protect our members' livelihood and I take our representation responsibilities very seriously."
Because the vaccine language affects existing collective bargaining agreements, the union believes the contractors should negotiate the change's impact on the rights of the workforce, the Steelworkers official said. 
Meanwhile a small contractor doing business on the weapons complex believes the impact of the mandate will probably result in about 5% of his workforce leaving. About 90% of the staff have already been vaccinated, while another 5% are receiving exemptions and will work from home and 5% will probably leave, the small contractor executive said. 
Friday Hearing in Suit by Los Alamos Vax Resisters 
A hearing was on the slate for 8:00 a.m. local time Friday at the Rio Arriba County Courthouse — the day Triad National Security, the National Nuclear Security Administration's operations contractor for Los Alamos National Laboratory, has said it will begin firing most employees who are not fully vaccinated against COVID-19. It was the second of two hearings in the case so far; the first was on Thursday.
Triad, Lab Director Thomas Mason and Sara Pasqualoni, the lab's medical director, are all named as defendants in the suit, filed Sept. 27 in the First Judicial District Court of New Mexico. Attorneys Jonathan Diener and Vanessa Deniro are representing all 34 identified plaintiffs and 80 anonymous plaintiffs, who according to their complaint seek a preliminary injunction against Triad and the two senior lab officials.
Triad, has asked to dismiss the case and compel the 26 of the defendants to enter into arbitration with the lab, as required by employment agreements they signed as a condition of working at Los Alamos, according to court documents.
Six of the remaining plaintiffs are union workers, who nevertheless are bound by Triad's mandate, the contractor argued in its response to the complaint, four are Triad subcontractors — subcontractors get to decide whether to give their employees exemptions to the vaccine mandate, not the prime, Triad wrote in the filing — and one of the plaintiffs works under "a contract with the Department of Energy's Office of Environmental Management" and isn't covered by the Triad mandate.
There had been more than 44.7 million cases of COVID-19 confirmed in the U.S. at deadline and more than 721,000 deaths, according to a tracker maintained by Johns Hopkins University. More than 55% of eligible people in the U.S. were fully vaccinated at deadline, according to the Centers for Disease Control and Prevention. 
Editor Dan Leone contributed to this article.