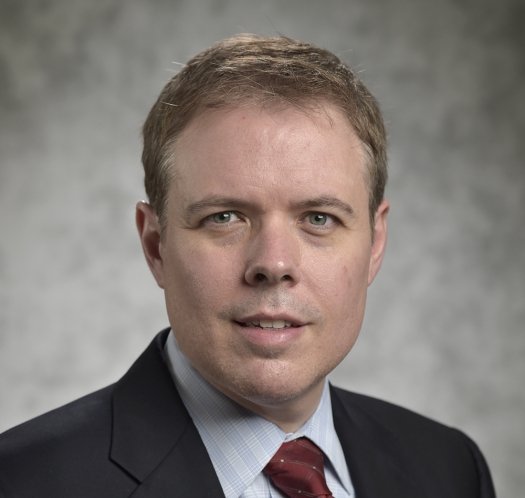 William "Ike" White will begin managing the Department of Energy's Office of Environmental Management (EM) effective Monday.
White for now is taking the title of senior adviser at EM, following the resignation of Anne Marie White about 15 months into her tenure as assistant energy secretary for environmental management.
Ike White could eventually be named acting assistant secretary, but that could not happen before Anne White's resignation becomes official today, sources noted this week.
Ike White is an old hand around the government nuclear complex, holding management posts at the semiautonomous National Nuclear Security Administration (NNSA) and the Defense Nuclear Facilities Safety Board, according to his federal biography. He most recently served as chief of staff and associate principal deputy administrator at the NNSA.
Unless nominated to assume the assistant secretary post, Ike White will not need to be confirmed by the Senate to oversee the Environmental Management office's roughly $7-billion-a-year portfolio of 16 remedation sites.
Meanwhile, Todd Shrader comes to Washington, D.C., to serve as the No. 2 official at the nuclear cleanup office. Shrader becomes Environmental Management's principal deputy assistant secretary, while longtime Energy Department hand Mark Gilbertson vacates the post to become director of the DOE's National Laboratory Operations Board.
Shrader served as manager of the Carlsbad Field Office in New Mexico since 2015, where he oversaw operation of the Waste Isolation Pilot Plant. He helped oversee WIPP's 2017 restart after the transuranic waste disposal site was forced offline for nearly three years by an underground radiation leak in February 2014.
A member of the Senior Executive Service since November 2012, Shrader's past experience includes a stint as project manager for DOE's Office of Civilian Radioactive Waste Management, where he worked on the Nuclear Regulatory Commission licensing process for the Yucca Mountain nuclear waste repository in Nevada.
The Energy Department has not announced Shrader's replacement at Carlsbad. The deputy manager there is Kirk Lachman, who has more than 27 years of experience at DOE.
Energy Secretary Rick Perry on May 31 confirmed days of speculation that Anne White would resign as assistant secretary on June 14. Relations between Anne White and her boss, DOE Undersecretary for Science Paul Dabbar, were rumored to be frosty. Dabbar was said to be unhappy with her handling of a controversy involving possible radioactive contamination at a Pike County, Ohio, school near the department's Portsmouth cleanup site.

Register
for the
2019 RadWaste Summit
before July 26th to save up to $200! New session topics include a brand new pre-conference workshop, 
Decision-Making Tool for Waste Disposal
, new procurement initiatives, DOE EM's mercury challenge for decontamination and decommissioning at Oak Ridge, hot topics on TENORM waste management, and more! Check out the
agenda here
.