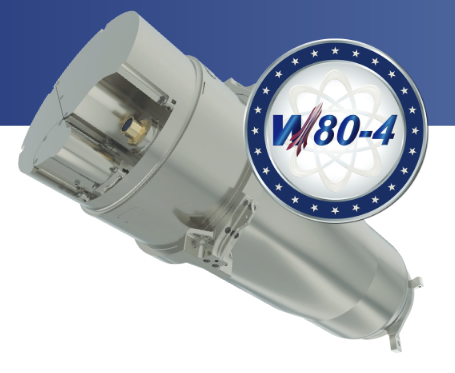 ALEXANDRIA, VA. — Maybe by March, the National Nuclear Security Administration will understand the extent to which COVID-19 has delayed modernization of U.S. nuclear weapons, the agency's top Washington-based weapons official said here Tuesday.
Programs under review include the W80-4 air-launched cruise missile warhead, which the agency said last year looked to be affected by the pandemic response, and the W93 warhead, the eventual replacement for both of the Navy's current submarine-launched ballistic missile warheads.
With the pandemic response now in its third year, the National Nuclear Security Administration  aims to finish the assessment before Congress gets cracking on its annual summer budget legislating. 
"My internal goal is March, but I wouldn't be surprised if it may be at the end of March, the beginning of April," Charles Verdon, the National Nuclear Security Administration's (NNSA) assistant administrator for defense programs said here at the Exchange Monitor's annual Nuclear Deterrence Summit.
In Senate testimony in 2021, Verdon said the W80-4, intended for the Long Range Standoff weapon cruise missile Raytheon is building to arm B-52H bombers by 2030 or so, might be delayed becaused of COVID's affect on the NNSA and its vendors. 
The NNSA estimates that it will produce the first proof-of-concept W80-4, or first production unit, in fiscal year 2025, which begins Oct. 1, 2024. The weapon will be a refurb of the W80-1 now used on Boeing-made AGM-86B air launched cruise missiles. The Air Force plans to buy about 1,000 Long Range Standoff Weapon missiles, the non-profit Federation of American Scientists estimates.
W93 is further off. In its 2020 budget request and stockpile stewardship and management plan, the NNSA estimated that a weapon then known as the Next Navy Warhead would get its first production unit in 2034 — well after the planned W87-1, which will replace the W78 warheads used on the U.S.'s Minuteman III, silo-based intercontinental ballistic missiles. 
W93 will replace the Navy's existing W76 and W88 and use a nuclear explosive package tested at full yield before the U.S. testing moratorium started in 1992 and a new Mark VII aeroshell designed by the Navy.