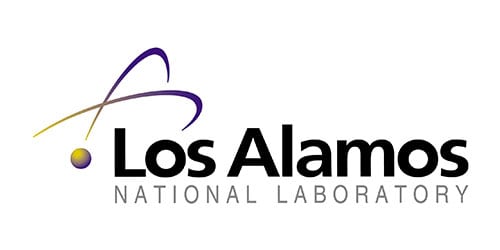 A week after a coalition of citizen groups threatened to sue without more environmental vetting, the Department of Energy's National Nuclear Security Administration approved the first critical decision toward ramping up pit production at the Los Alamos National Laboratory in New Mexico.
The National Nuclear Security Administration (NNSA) Wednesday said it has approved Critical Decision 1 (CD-1), or the project definition phase, for making 30 pits per year at Los Alamos for national security needs. The price tag for the Los Alamos Plutonium Pit Production Project could approach about $4 billion, the NNSA said.
Currently, NNSA envisions completing the Los Alamos pit project in the 2027 to 2028 time period, with critical equipment being installed in 2026.
The cost estimate and project completion date ranges "are preliminary estimates that will be refined as the project conceptual design is matured to the 90% design level required to achieve CD-2, or approval of the performance baseline, NNSA said in the press release. That next milestone is expected in 2023.
"NNSA leadership and LANL will continue to review this project to improve the fidelity of the current price estimate and schedule," according to the agency announcement.
The decision supports modernization of the Technical Area-55 footprint and production capability, Los Alamos National Laboratory Director Thom Mason said in a Wednesday email to lab employees. A copy of the email was obtained by Nuclear Security & Deterrence Monitor.
"To support this work and other related plutonium infrastructure projects, I am pleased to announce that we will be creating an additional directorate within the Weapons Program," Mason said.
Steve Rottler of Battelle, who chairs board of directors operations committee for lab operator Triad National Security, will serve as the interim associate lab director for plutonium infrastructure as the project is set up, Mason said.
The coalition of environmental groups informed NNSA April 20 that it intends to file suit within 60 days unless the agency agrees to do a nation-wide programmatic environmental impact statement on plans to dramatically increase production of nuclear bomb cores at both Los Alamos and the DOE's Savannah River Site in South Carolina.
The critical decision announcement Wednesday does not address the pit production at the Savannah River Site.
Increased plutonium pit production has been called vital to modernization of the domestic nuclear weapons stockpile by Admiral Charles Richard, Commander of the U.S. Strategic Command, and others. The NNSA wants to go from making only a handful of pits annually now at Los Alamos to producing a total of 80 pits per year combined for the two locations by 2030.
Pit production at Savannah River has been endorsed by South Carolina officials in part to compensate for DOE's late-2018 cancellation of the Mixed Oxide Fuel Fabrication Facility at the DOE complex near Aiken, S.C. Plans are plans to convert the unfinished plutonium-disposal complex into a plant that could produce 50 pits called plutonium pits by 2030.