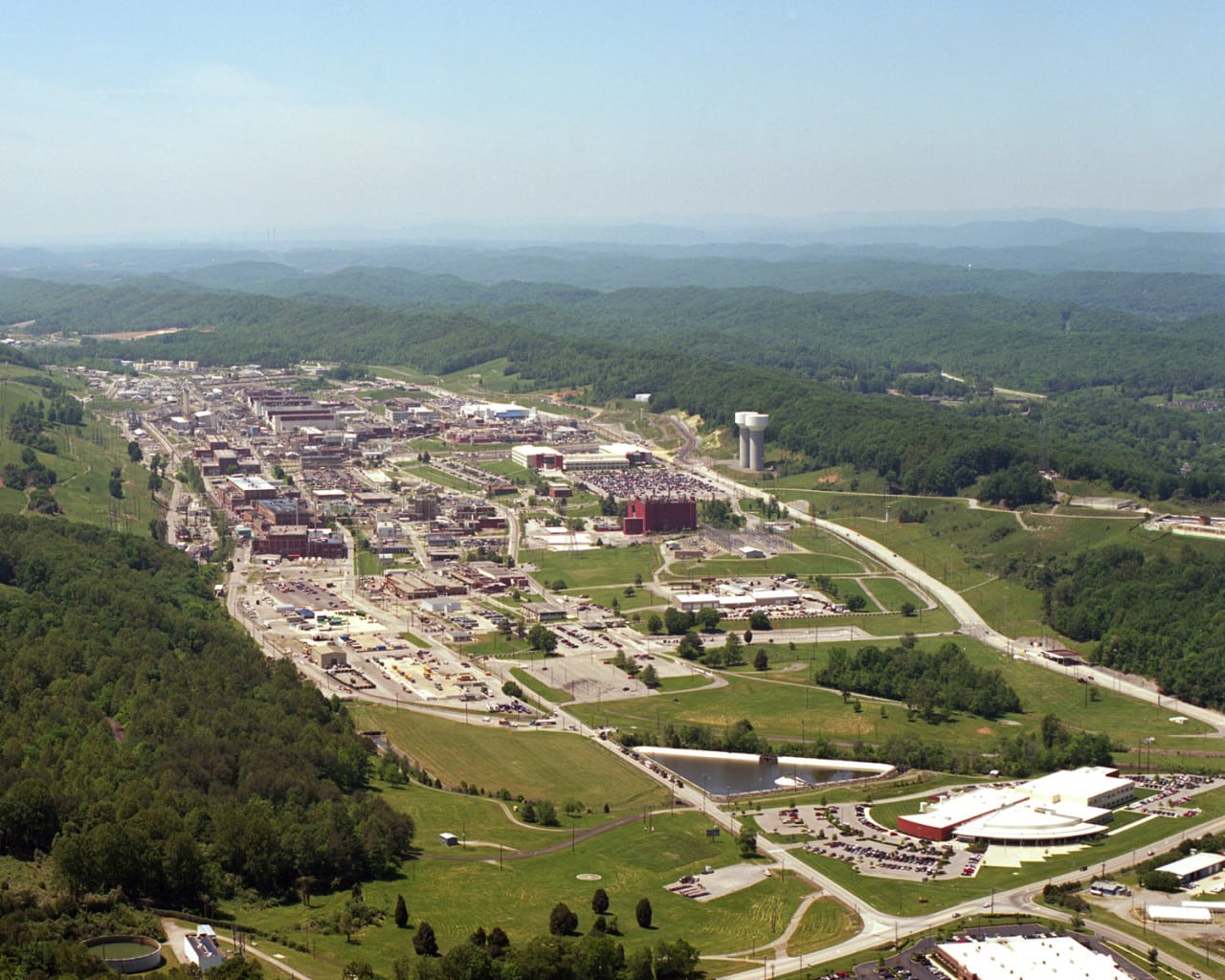 The Department of Energy will not pick up the remaining options on Bechtel National-led Consolidated Nuclear Security's contract to manage the Y-12 National Security Complex in Tennessee and Pantex Plant in Texas, which now will expire after Sept. 30, 2021.
Consolidated Nuclear Security (CNS) will leave three years' worth of options on the table, under the contract worth roughly $2 billion annually. The contractor fell well short of the 80% at-risk fee it needed to earn for fiscal 2019 to trigger the next two-year option on the pact, earning only about 70%, or some $28 million, according to the performance evaluation published Tuesday.
Kicking CNS out seven years into a 10-year contract begins a juggling act for DOE's semiautonomous National Nuclear Security Administration (NNSA). The nuclear-weapon agency now has 15 months to award a replacement contract, or contracts, for the two sites, and it must do so without disrupting construction of the Uranium Processing Facility that Bechtel is building at Y-12 under a subcontract to the prime.
One industry source said Tuesday the NNSA might split construction of the Uranium Processing Facility out of the prime contract and let either Bechtel or CNS continue building that plant, which in the mid-2020s will become the manufacturing hub for nuclear-weapon secondary stages. Right now, that work happens in the World War II-vintage Building 9212 at Y-12.
Early in the last decade, the NNSA combined the previously separate management contracts for Pantex and Y-12 into a single decade-long deal, hoping to save nearly $3 billion in administrative costs over the duration.
An NNSA spokesperson on Tuesday would not say if the agency plans to keep Y-12 and Pantex under one contract going forward, but did say that "the consolidation of the two sites has provided NNSA with very positive results, beyond the cost savings' benefits realized."
"The government's decision is surprising and deeply disappointing," a Bechtel National spokesperson wrote Wednesday morning in an email. "[T]he government has confirmed some $758 million in cost savings; the teams have met or exceeded nearly every nuclear weapons mission deliverable for our national security customers; and both Pantex and Y-12 have safer, more modern facilities already open or well underway to completion."
Y-12 is the NNSA's uranium hub. Pantex is the central assembly-and-disassembly site where all nuclear weapons receive routine maintenance and major upgrades. CNS snatched the sites in 2014 from a pair of incumbents led by the company now known as BWX Technologies.
Consolidated Nuclear Security's fiscal 2019 performance evaluation shows a sort of death by a thousand cuts for the incumbent. The NNSA listed concerns about the organization's ability to maintain technical personnel, address safety issues at both plants, and implement cybersecurity programs, among other things.
Leadership at the contractor "failed to timely identify and address serious overtime and time keeping irregularities resulting in overcharges, reduced productivity, and the unavailability of numerous critical production technicians," the NNSA wrote in its evaluation. Nuclear criticality safety at both plants also figured into the decision, where there remain "performance issues necessitating further improvement."
For 2018, when NNSA said the company's "[a]ccomplishments significantly outweighed issues," CNS scored 88.5% of its at-risk fee. That was good for $33.3 million.
A spokesperson said CNS "will review the NNSA's feedback and drive to improve our performance [while] continuing to build an enduring future for Pantex and Y-12."
This marks yet another potential exit for Bechtel from a nuclear-weapon site. Since 2018, Bechtel-affiliated groups have lost prime contracts at the NNSA's Los Alamos National Laboratory in New Mexico and Naval Nuclear Laboratories. Nevertheless, the company has continued to compete for just about every DOE defense-nuclear contract that's hit the street in that span.
BWX Technologies immediately flashed interest in again managing the NNSA production complex.
"BWXT has an unparalleled breadth of capabilities for managing the complexities of sites such as Y-12 and Pantex, and our commitment to nuclear operations is a core strength of our company," Ken Camplin, president of the company's Nuclear Services Group, said Wednesday through a spokesperson. "We will be closely monitoring developments related to future contracting opportunities at these facilities."
Amentum, the former Management Services branch at AECOM, also appeared to be on the scent.
"Amentum's proud heritage includes decades of support for the NNSA mission as demonstrated through our nuclear operations, safety and engineering work at Savannah River Site, Pantex, the Nevada National Security Site, Y-12, and Los Alamos and Lawrence Livermore National Laboratories, and we are committed to continue to provide the highly-experienced support needed to advance the critical NNSA mission throughout the Nuclear Security Enterprise," Mark Whitney, the company's executive vice president and general manager of Nuclear & Environment, wrote Friday in an emailed statement.