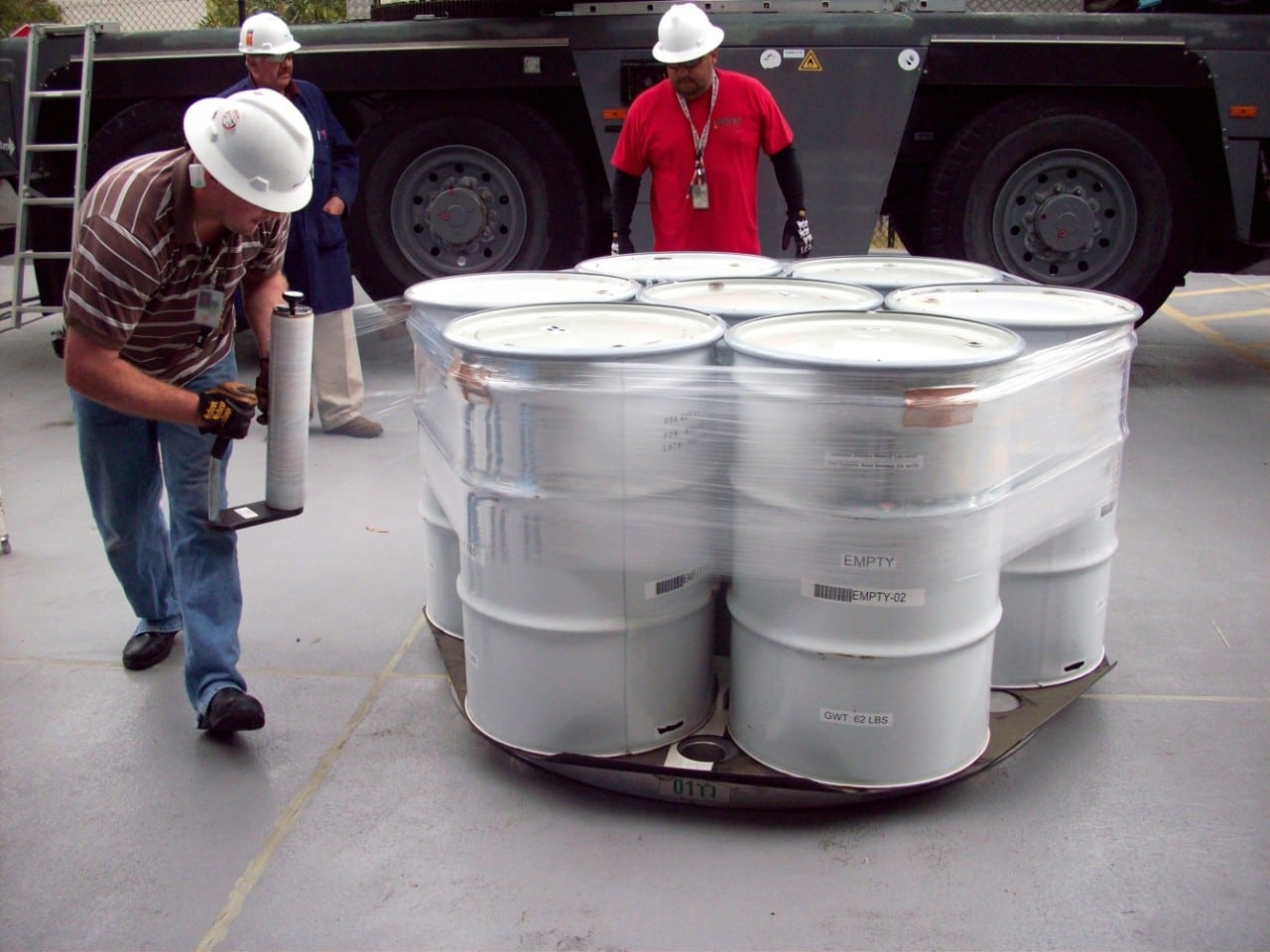 Starting Monday, more than half of the Energy Department's nuclear cleanup sites will be in Phase 1 of a gradual return to normal operations that have been effectively suspended since March during the COVID-19 pandemic.
Environmental remediation operations at the Portsmouth Site in Ohio, the Paducah Site in Kentucky, and the Los Alamos National Laboratory in New Mexico start recalling limited numbers of key staff to the worksite Monday, the DOE Office of Environmental Management said Friday.
Earlier in the week, the cleanup office said the Waste Isolation Pilot Plant (WIPP) and the Sandia National Laboratories, both in New Mexico, were recalling workers for Phase 1 of restart.
The Hanford Site in Washington state, Oak Ridge Site in Tennessee, Nevada National Security Site, and Savannah River Site in South Carolina will remain in Phase 1 as of Monday after they started bringing personnel back on-site within the past two weeks. The Uranium Mill Tailings Reclamation Action (UMTRA) Project in Moab, Utah, never scaled back its work because so many of its people are heavy equipment operators who are already socially distanced inside vehicle cabs.
The Idaho National Laboratory environmental management program will be the first to shift from Phase 1 to Phase 2 on Monday, according to DOE. Phase 2 marks the recall of a second group of workers – only allowed if a COVID-19 spike appears unlikely.
The other Environmental Management sites are the West Valley Demonstration Project in New York, the Separations Process Research Unit in New York, Brookhaven National Laboratory in New York, Lawrence Livermore National Laboratory in California, and the Santa Susana Field Laboratory in California. Their status could not be confirmed at deadline.
At least one nuclear industry source expects all remediation sites to start ramping back up in the next couple of weeks.
In connection with the restart, DOE Senior Adviser for Environmental Management William (Ike) White on Thursday signed off on a 27-page COVID-19 Remobilization Framework, which provides a template for returning most workers, who have been telecommuting or collecting paid leave, back inside the fence.
The document is a somewhat more detailed version of the 14-page framework published by the Energy Department in May. It fleshes out a four-step system for resuming near full-scale staffing at facilities. The first stage (Phase 0) involves planning, analyzing regional health data and coronavirus trends, and modifying workplaces to enable social distancing.
In Phase 1, the first group of workers – those involved in either high-priority or low-risk work – are called back on-site. These are meant to be jobs that don't require much personal protection equipment. Barring an increase in cases, more people are called back during Phase 2, including some workers who will require PPE. Ultimately, if there are no spikes in COVID-19 cases, sites progress to Phase 3 with staffing returning to near pre-pandemic levels.
Even then, the Energy Department is expected to allow certain employees in higher-risk health categories to work from home. Likewise, measures such as face coverings, use of hand sanitizer, temperature checks, and increased physical distance will remain indefinitely. Industry sources contacted this week said DOE not pushing any reluctant employee to return to their jobsites at this time. One of the sources expects increased teleworking will stick around for a long time.
There are no timelines for any of the phases. Everything is supposed to be governed by factors such as the public health situation and available supplies of personal protective equipment.
The entire Environmental Management complex has recorded 33 COVID-19 cases so far.
The "safe and deliberate" remobilization at WIPP began Monday, a spokesman for DOE prime contractor Nuclear Waste Partnership said via email.
To date, there have been 24 confirmed infections of novel coronavirus 2019 in Eddy County, N.M., where the transuranic waste disposal facility is located. There have been two cases of COVID-19 among the WIPP workforce. A stay-at-home order issued by New Mexico Gov.  Michelle Lujan Grisham (D) expired Sunday.
During normal times, WIPP can have 1,000 federal and contractor employees inside the complex, but the on-site count has been less than 300 during April and May, officials have said. A DOE spokesperson did not immediately know how many employees might return during Phase 1.
The Waste Isolation Pilot Plant never entirely stopped receiving transuranic waste, although it scaled back to four or five shipments per week, roughly half what it otherwise can receive on a good week, a spokesman said.
Fewer than 50 people connected with legacy cleanup at the Los Alamos have been on-site this spring, down from the usual count of roughly 700.
Also taking the first step on the slow road back to normal operations on Monday will be DOE headquarters in Washington.
With Virginia and Maryland easing stay-at-home restrictions, DOE headquarters buildings in the capital region are set to partially reopen, Secretary of Energy Dan Brouillette said this week.
The initial reopening of the Forrestal Building in Washington and the Germantown facility in nearby Maryland will apply only to federal employees doing mission-critical work, plus a few support services contractors, according to reopening guidelines published in May.
Roughly, there are a combined 7,000 federal employees and contractors working at Forrestal and Germantown, a DOE spokesperson said this week. Only about 250 will return starting June 8, the spokesperson said.
Returning employees will be asked not to enter DOE headquarters buildings if: they have had had flu-like symptoms, including a temperature over 100.4 degrees Fahrenheit, in the last 10 days; they have been in contact with someone who had COVID-19 in the last 14 days; or they have been told to self-quarantine in the last 14 days.
Those returning to work at headquarters are encouraged, but not required, to wear face coverings, the reopening guidelines say.
On May 29, DOE confirmed three additional cases of COVID-19 at its headquarters, bringing the total to at least 16. One employee has died.
ExchangeMonitor reporter Dan Leone contributed to this article. 

Register
for the
2020 RadWaste Summit
before May 15th to save up to $500! Check out the
agenda here
.