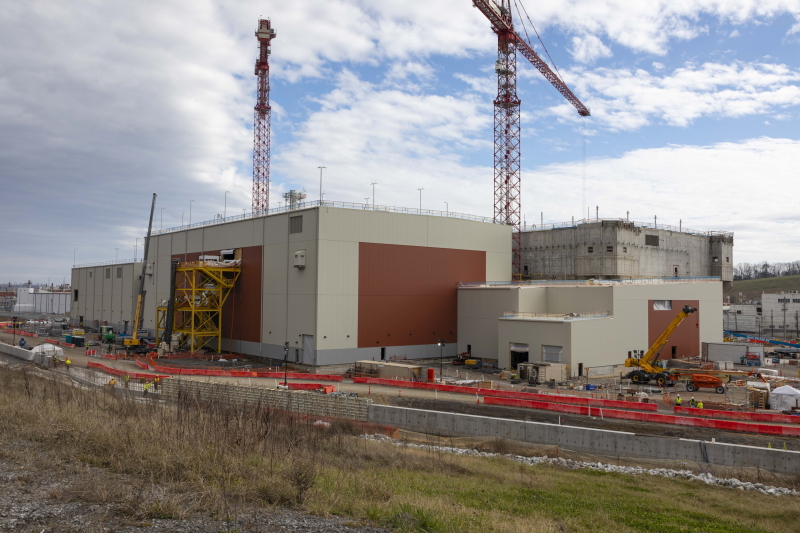 KNOXVILLE, TENN – Revitalizing decaying buildings, decoupling future contracts for two nuclear weapons plants and assessing the financial toll of the COVID-19 pandemic on the Uranium Processing Facility are among the National Nuclear Security Administration's key concerns nowadays, officials said here Wednesday.
The pandemic has had a ripple effect across the economy and the Uranium Processing Facility (UPF) "is not immune to that," Teresa Robbins, manager of the National Nuclear Security Administration (NNSA) production office said during the Energy Technology & Environmental Business Association conference.
The NNSA is calculating an updated cost impact on UPF, Robbins said in response to a question from Exchange Monitor. Critical decision-4 on the UPF was previously penciled in for 2025 but will likely be delayed two years or more, Robbins said. The exact impact on the project timeline won't be available until the cost review is completed, Robbins said.
UPF is the next-generation uranium center that the NNSA is building to replace the World War II-era Building 9212. Among other things, the agency will produce the uranium-fueled secondary stages of nuclear weapons there.
Under a decade-old Department of Energy plan, the next-generation uranium hub was supposed to be finished by the end of 2025 at a cost of $6.5 billion. Earlier this year, the NNSA said the facility would not be finished for another eight months after that, in August 2026, NNSA.
Another big chore these days is figuring out individual contract terms for the Pantex Plant in Amarillo, Texas and Y-12 in Oak Ridge, Robbins said. The two plants have been jointly run by Consolidated Nuclear Security since 2014, so NNSA has spent a lot of time in keeping them together, Robbins said.
The two properties will always be "special sister sites," Robbins said adding, NNSA does not want to lose "the good things that come out of consolidation."
Another concern across the nuclear enterprise is revamping aging infrastructure, said NNSA's deputy associate administrator for infrastructure, Jessica Kunkle. Two-thirds of infrastructure is past its design life of 40 years, Kunkle said.
But NNSA is bringing two projects online in fairly short order at Y-12, including a new firefighting center and new emergency operations center, said Gene Sievers, Y-12 site manager for Consolidated Nuclear Security. "We broke ground last year," Sievers said. We will be in them around the first of next year." That's not bad for a government site, Sievers said.