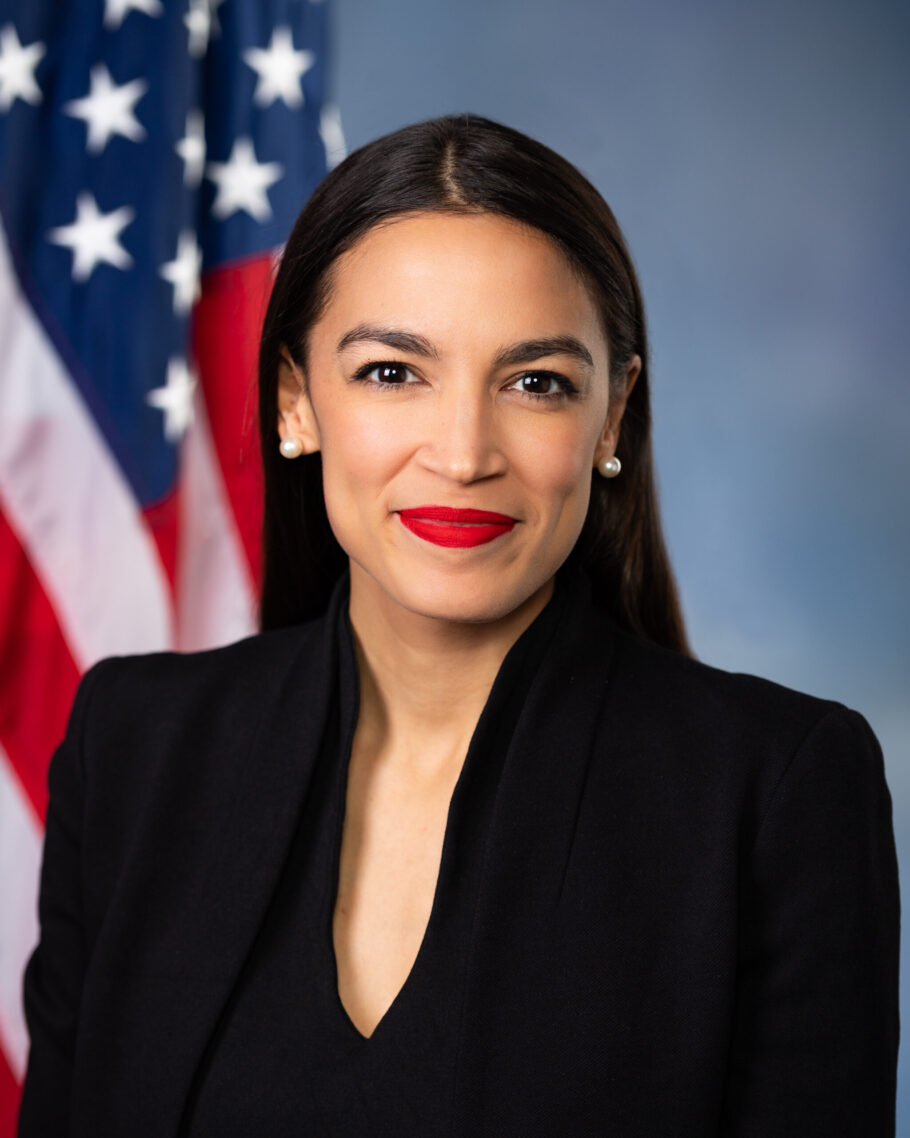 During a congressional visit to Japan this week, one of the House's most politically-progressive members took to social media to talk about the back end of the nuclear fuel cycle — in particular, recycling spent nuclear fuel.
"When we discuss the risk and controversial parts of nuclear, a lot of it centers on nuclear waste and what to do with it," Rep. Alexandria Ocasio-Cortez (D-N.Y.) wrote in an Instagram post Wednesday. "Nuclear waste is radioactive, and needs to be securely taken care of."
Ocasio-Cortez was in Japan this week as part of a congressional delegation that among other places visited the site of Fukushima Daiichi Nuclear Power Plant, which in 2011 melted down in the aftermath of a severe earthquake.
The lawmaker often uses Instagram stories, temporary, short-duration photo or video posts, to engage with her roughly 8.5 million Instagram followers. Prompted by what appeared to be an audience question, Ocasio-Cortez noted that France reprocesses its spent fuel, "increasing the efficiency of of their system and reducing the overall amount of radioactive waste to deal with."
The U.S. "does not recycle our waste," Ocasio-Cortez wrote, "which means it builds up and gets stored on site."
A spokesperson for Ocasio-Cortez did not return a request for comment by deadline Friday on whether the lawmaker supports exploring reprocessing technology in the U.S.
U.S. law does not allow for nuclear waste reprocessing. The Nuclear Waste Policy Act designates Nevada's Yucca Mountain repository as the only destination for the country's spent fuel inventory. Industry interest in the process is also lukewarm — the Nuclear Regulatory Commission in 2021 scrapped a rulemaking for spent fuel reprocessing, citing a lack of interest from stakeholders.
Despite that, at least one company is pitching recycling as a potential option for the country's nearly 90,000 tons of spent nuclear fuel. One such company, New York-based Curio Solutions, was in October one of several recipients of a $38 million Department of Energy grant aimed at advancing innovative used-fuel projects. 
Ed McGinnis, Curio CEO and former acting assistant secretary for nuclear energy, told RadWaste Monitor in April 2022 that he is "optimistic" that the Nuclear Waste Policy Act can be amended to make room for the spent fuel recycling.
"We have a design, and we're ready to address, once and for all, what is described and seen publicly as the nuclear waste problem, which is anything but a nuclear waste problem," McGinnis said at the time.