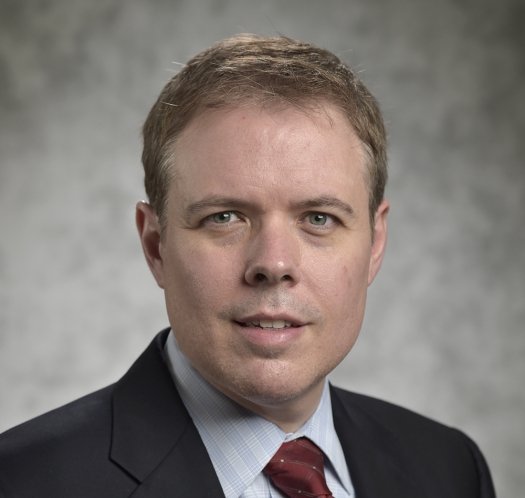 While it does not say much about them publicly, the Energy Department's Office of Environmental Management watches potential mergers and acquisitions of its major contractors with more than passing interest, DOE's top nuclear cleanup official said Thursday.
As an example, Environmental Management wants to be sure the government contracting branches of heavyweights AECOM and Fluor have the financial resources to be trusted with billion-dollar contracts under incoming new owners, William (Ike) White, DOE senior adviser for environmental management, told Weapons Complex Monitor.
"We can't get our cleanup done without an effective base of industrial [contractors] to do this" work, he said in a telephone interview.
Los Angeles-based AECOM, an international provider of engineering and construction services, announced in October it had reached a deal to sell its Management Services branch to an affiliate of private equity firms American Securities LLC and Lindsay Goldberg LLC for $2.4 billion. The deal could close by Monday. Management Services holds AECOM contracts for DOE and the Department of Defense.
Irving Texas-based Fluor, also an international engineering and construction concern, said in September it plans to sell off its government contracting business sometime this year.
Both publicly traded companies are lead partners in joint ventures with billions of dollars' worth of contracts in the DOE weapons complex. For instance, an AECOM-led team has a $6.8 billion waste tank management contract at the Hanford site in Washington state.
"On an individual basis we do look" at proposed new owners of these operations to see they can still perform the work and meet their Energy Department obligations, White said.
The Energy Department will have "discussion with leadership in the companies" that are buying the contracting businesses to determine if they have the financial stability needed for large-scale government projects, White said.
White spoke Thursday in what he described as his first on-the-record press interview since he assumed the Environmental Management office's top job in June 2019. "I'm more of the operationally focused type" than a public figure, he said.
A career civil servant, White has held management and technical posts at the Energy Department, its semiautonomous National Nuclear Security Administration (NNSA), and the Defense Nuclear Facilities Safety Board. He was named senior adviser in June 2019 following the resignation of Assistant Secretary for Environmental Management Anne Marie White.
Generally speaking, a senior adviser has much the same authority as a Senate-confirmed assistant secretary to run the office's day-to-day operations, Ike White said. There might be a few duties that need to be "delegated up or down," but he has not encountered them thus far.
Before taking the helm at Environmental Management, White served as chief of staff and associate principal deputy administrator for the NNSA. He was part of the agency's executive leadership team and worked on a wide range of operational and technical issues at its civilian nuclear-security sites.
"There are more commonalities than there are differences" between NNSA and the Office of Environmental Management, White said. "Both are involved in very complicated nuclear operations. Both support our country's national security."
He has spent a significant amount of time traveling around the 16-site nuclear cleanup complex and sees 2020 as a year of key milestones.
An operational readiness review will begin in the coming week at the $2.3 billion Salt Waste Processing Facility at the Savannah River Site in Aiken, S.C. If things go as planned the long-delayed project could start operations in March, White said.
Parsons Corp. is building the $2.3 billion SWPF. Construction completed in 2016 and had earlier hoped to have it in operation in December 2018. The review involves a checklist of safety and other issues that must pass muster with the government before startup.
Elsewhere, White said he is "very hopeful that we can begin operations at IWTU [Integrated Waste Treatment Unit at the Idaho National Laboratory] by the end of the year."
Testing began last year on the facility designed to treat 900,000 gallons of sodium-bearing liquid radioactive waste. Under a 1995 agreement with the state on removal of radioactive waste from the lab, DOE agreed to start converting the waste into a more-stable solid form for disposal by the end of 2012. The Integrated Waste Treatment Unit was built by that year, but didn't work as designed.
Finally, construction of facilities used in the Direct Feed Low-Activity Waste (DFLAW) system at the Waste Treatment Plant at the Hanford Site in Washington state should be completed this year, White said. Bechtel is under a court order to start converting Hanford's low-activity tank waste into glass by the end of 2023.
The full plant will vitrify much of the 56 million gallons of radioactive and chemical waste at Hanford into a more stable glass-like substance. The current schedule calls for vitrification of high-level waste to begin by 2036 although there is some uncertainty as to whether the DOE and Bechtel can meet that target.