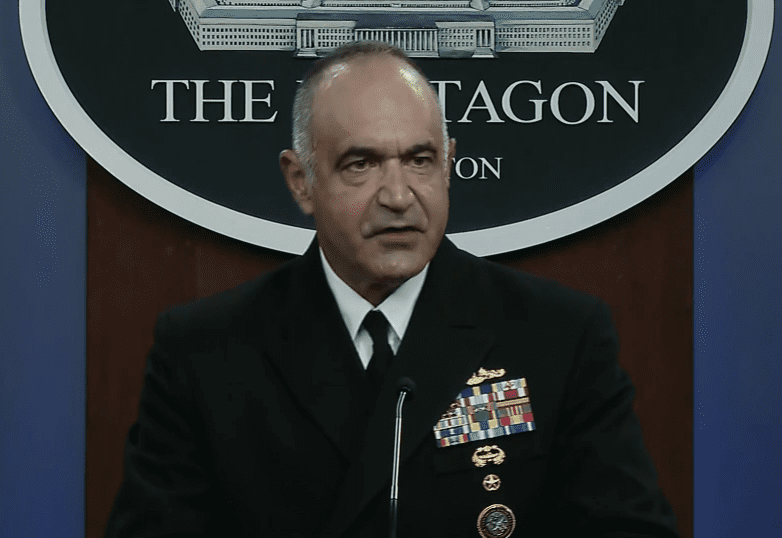 The commander of U.S. nuclear forces, who met with President-elect Joe Biden's (D) transition team recently, worried this week that the civilian nuclear weapons complex faces problems bigger than a potential slip in plutonium-pit production.
Under the 2021 National Defense Authorization Act passed into law this month over President Donald Trump's veto, U.S. Strategic Command (STRATCOM) could certify, under certain conditions, that the military would retain confidence in the nuclear arsenal even if the National Nuclear Security Administration (NNSA) cannot produce multiple war-usable pits — the fissile triggers that begin a nuclear weapon's chain reaction — until fiscal year 2029: five years later than now planned.
The military needs the pits for future W87-1 warheads intended for Ground Based Strategic Deterrent intercontinental ballistic missiles. Those new delivery vehicles are supposed to deploy around 2030 or so, but all nuclear-weapon designs will eventually need new pits, assuming the U.S. maintains its arsenal. NNSA has said it will be challenged to make as many pits as federal law requires as quickly as the law requires.
But when Nuclear Security & Deterrence Monitor asked STRATCOM's Adm. Charles Richard why the NNSA simply shouldn't be given the five years grace to ramp up pit production, the commander waved away the question and said the semi-autonomous Department of Energy agency has bigger problems.
"We could do an entire press conference on the weapons complex," Richard said in a Zoom meeting with reporters hosted by the Defense Writers Group, sponsored by the George Washington University and nonprofit groups. "I have a number of concerns over there and it goes far beyond plutonium pit production … and it goes far beyond first production units on any number of individual warheads."
Richard ticked off a few well-worn worries, including brain drain among weapons scientists and facility decrepitude, warning that if either decayed beyond the government's ability to repair, only time would suffice to reverse the damage, even if the NNSA received "unlimited money.
"I am apprehensive that if we are not careful, we will make an irreversible decision that will leave the nation without the capabilities it needs to defend itself and to execute its preferred strategies five or 10 years from now, which we can't buy back," Richard said.
Meanwhile, the STRATCOM leader said there are more meetings with Biden's transition team on the slate. Arms control advocates and nuclear-disarmament groups are already pressing the incoming chief executive to conduct a new Nuclear Posture Review that critically examines the ongoing 30-year nuclear modernization program the Barack Obama administration started in 2016. 
Richard said his interaction with the Biden team went "well." The commander also said he has served in uniform long enough to see seven presidential transitions.
"This is just the next one," Richard said.