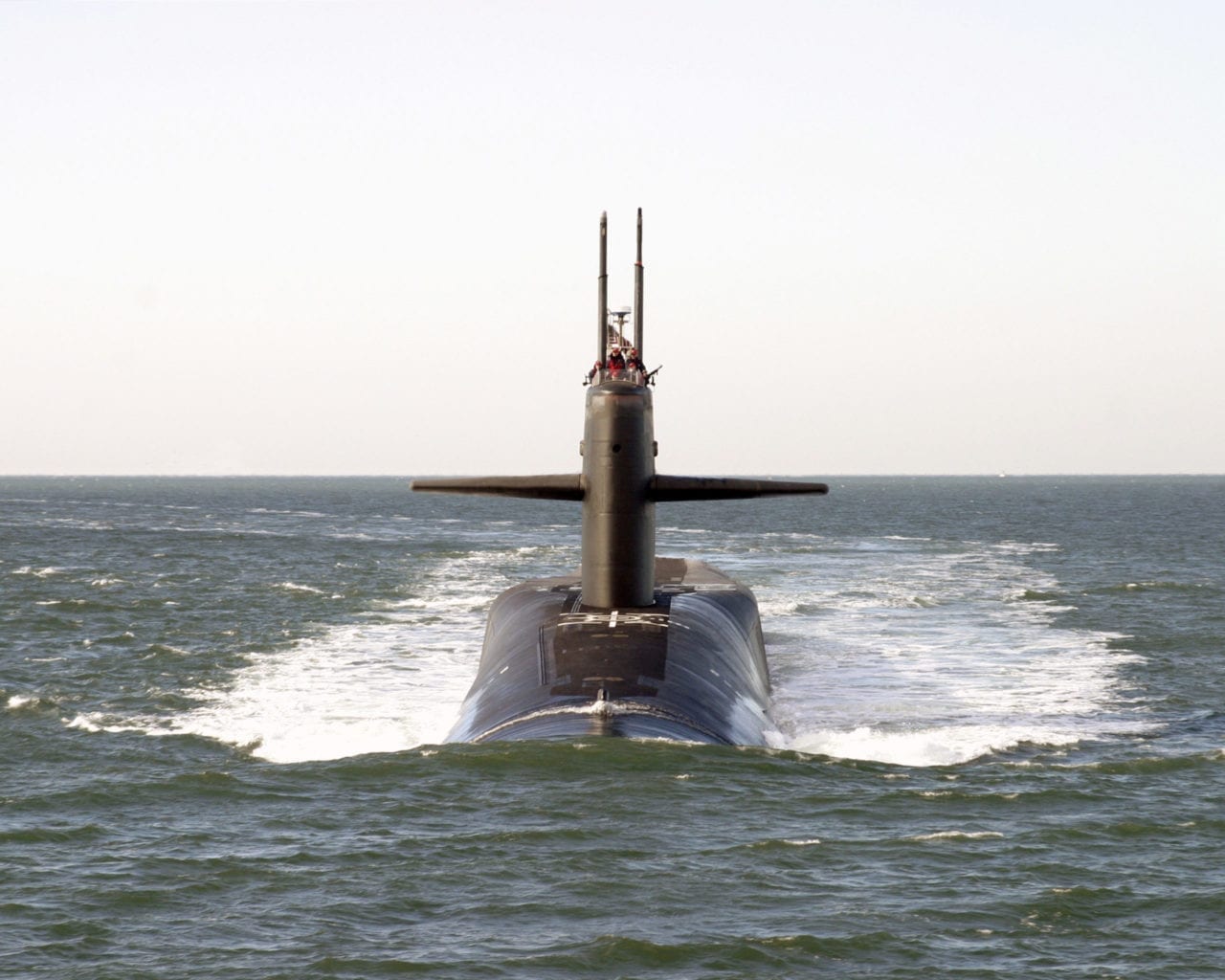 The USS Tennessee ballistic-missile submarine went on an Atlantic Ocean patrol in December, armed with "one or two" of the brand new W76-2 low-yield warheads, the Washington-based Federation of American Scientists reported Wednesday.
"We estimate that one or two of the 20 missiles on the USS Tennessee and subsequent subs will be armed with the W76-2, either singly or carrying multiple warheads," according to the new report from Hans Kristensen, director of the organization's Nuclear Information Project, and William Arkin, a freelance journalist and military analyst who until recently worked for NBC News.
The Ohio-class Tennessee, Kristensen and Arkin wrote, departed from Naval Submarine Base Kings Bay in Georgia in the final weeks of 2019. The pair did not characterize or identify their sources for the information, and the Navy would neither confirm nor deny the report, in line with the service's longstanding policy of maintaining ambiguity about the location of its nuclear weapons.
Earlier this month, Lisa Gordon-Hagerty, administrator of the National Nuclear Security Administration (NNSA), confirmed that the semiautonomous Department of Energy nuclear-weapon agency had finished building W76-2 low-yield, submarine-launched ballistic missile warheads for the Navy. The NNSA has not said how many W76-2's it built, only that there is a "small" number of them.
In a now-year-old press release, the NNSA said it would start delivering W76-2 warheads to the Navy by Sept. 30, 2019. The warhead was to tip Trident II D5 missiles carried by the 14-boat Ohio-class fleet. Since issuing the press release around the time it completed the first production unit of the W76-2, the NNSA has declined to comment on its schedule for delivering the weapon to the Navy.
The W76-2 is a modified version of the W76-1, which itself is a refurbished version of the smaller of the Navy's two sub-loaded ballistic-missile warheads. The W76-1 life extension, which wrapped up about a year ago, aimed to keep the weapon in service for another 30 years.
The W76-1 has a roughly 100-kiloton yield, while W76-2 might have a yield of less than 10 kilotons, according to a report from the Congressional Research Service.
In the 2018 Nuclear Posture Review, the Donald Trump administration said the U.S. required a low-yield nuclear weapon that could be promptly fired in order to deter an adversary from quickly escalating a conventional conflict. Democrats in Congress have resisted that logic and tried — but failed — to ban the Navy from deploying the weapon in the 2020 fiscal year that began Oct. 1.