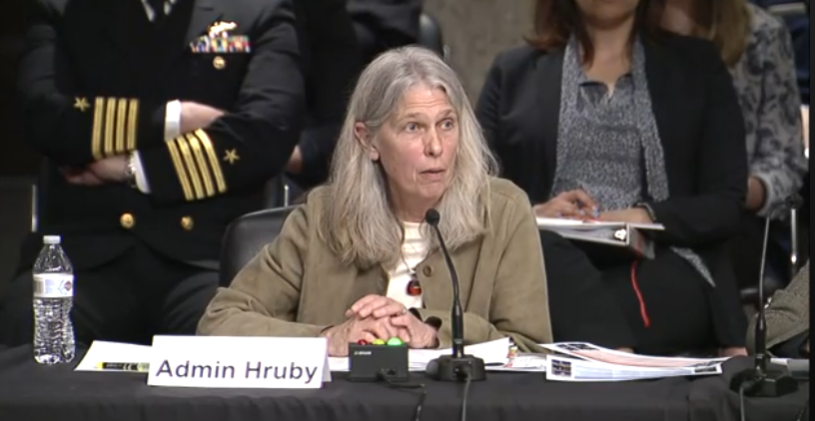 A labor shortage initially blamed on COVID-19, but which has outlasted the nationwide response to the pandemic, hamstrung construction of new nuclear weapons factories and forced a construction triage at the National Nuclear Security Administration, the agency's administrator told lawmakers Tuesday.
The construction or "craft" labor shortages at various sites contributed to several program delays, including planned plutonium pit production facilities in New Mexico and South Carolina and the Uranium Processing Facility in Tennessee, Jill Hruby, administrator of the National Nuclear Security Administration (NNSA), said Tuesday in a hearing of the House Armed Services strategic forces subcommittee.
"Of all of the issues that we have, construction and labor shortages are our biggest concern and the biggest cost driver and craft workers are a large part of that," Hurby said Tuesday. We will look at all options for attracting more craftworkers."
In the meantime, the NNSA planned to halt work on a new Tritium Finishing Facility at the Savannah River Site until 2029 so that the project does not sponge workers from the Savannah River Plutonium Processing Facility: the larger of the agency's two planned factories for producing the fissile first-stage cores of nuclear-weapon primary stages.
"We're delaying the Tritium Finishing Facility for one reason and one reason only…so that we can concentrate on getting the Savannah River pit production facility as close to 2030 as possible," Hruby said. "We have a significant craft labor shortage. If we have two big projects going on at once, we're going to have a bigger craft labor shortage so we're delaying the tritium finishing facility."
But all of these facilities, and others, are "critical for reconstituting plutonium production, assembling tritium packages and modernizing our high explosive science capabilities," Rep. Doug Lamborn (R-Colo.), who chairs the subcommittee, told Hruby at the hearing. "If recruiting is so hard, why can't we just pay potential workers more?"
"We do try to be good stewards of taxpayer dollars," Hruby said. "So, we have to make sure that's going to work before we just willy nilly do it. But we will look at everything. This is an issue. We recognize it as an issue. We thought we would recover but we have a shortage of workers and honestly the productivity of workers is not where it has been historically." 
Hruby said the NNSA is actively recruiting workers where they are most needed, in one example pulling workers as they become available from the Vogtle civil nuclear power plant in Waynesboro, Georgia, to work at Savannah River Site in Aiken, South Carolina. 
"We're working with all the union shops," she said. "We have apprenticeship programs that we're funding and we will look at paying higher wages. So we'll look at all of those options. We are now tracking, very closely, our craft-worker shortage, and I think we can tailor those solutions in a more effective way."
The military wants NNSA to begin producing at least 80 plutonium pits per year around 2030 to maintain the nuclear stockpile. The agency planned to split production between Los Alamos and the Savannah River facility, which will do the heavy lifting, likely producing more than 50 pits annually when it opens. NNSA has said the South Carolina facility might begin casting pits in 2036.
The goal of getting to 80 pits per year "as close to 2030 as possible," is outlined in the NNSA fiscal 2024 budget request. How close remains to be seen, but Hruby said Tuesday that crossing the finish line by the end of the decade is "very difficult for us."