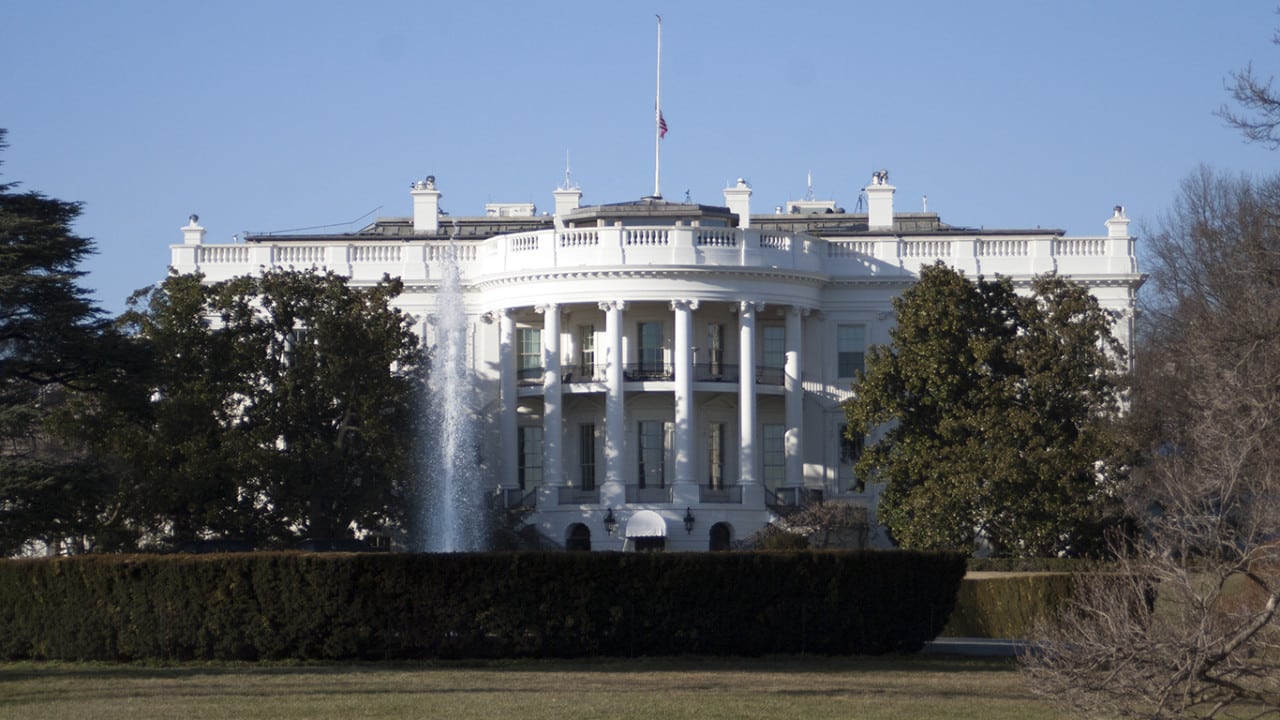 ALEXANDRIA, Va. – The Trump administration does not plan to request any funding in fiscal 2021 for licensing the planned nuclear waste repository under Yucca Mountain, Nev., issue experts said at an industry conference here Tuesday.
That would reverse the White House's efforts in its last three budget proposals to persuade Congress to appropriate money to restart the long-frozen proceeding at the Department of Energy and Nuclear Regulatory Commission.
"I don't think this is a state secret, but the administration's fiscal year 2021 budget … I'm told reliably, will including nothing for the Yucca Mountain construction, presumably because they realize they don't want to be pushing rocks up the hill," Mike McBride, a partner at the law firm Van Ness Feldman, said during a panel discussion at the Institute of Nuclear Materials Management's 35th Spent Fuel Management Seminar.
Specifically, the White House Office of Management and Budget did not include the program in its budget guidance last year and the Energy Department did not appeal, according to McBride, former outside counsel to the Obama administration's Blue Ribbon Commission on America's Nuclear Future.
Other panelists concurred. One, former Duke Energy executive Steve Nesbit, called the situation "a distinction without a difference" – because Congress would not fund licensing even if it is requested.
The White House is scheduled on Feb. 10 to issue its spending plan for the budget year that begins Oct. 1.
"The budget will be released on 2/10. We won't be announcing the details of what is or isn't in the budget until then," an administration official said by email Tuesday. A spokesman for the Nuclear Regulatory Commission said the agency could also not discuss its upcoming budget, while the Energy Department did not respond to a query.
"This is just a recognition of the reality in 2020 leading up to" the November elections, McBride said. "This is not giving up on the project. This is just a near-term dose of political reality."
He noted that the Democratic Party's Nevada caucus is scheduled for Feb. 22 – less than two weeks after the next budget rollout. Democratic candidates for their party's nomination for president have made a point during campaign stops in Nevada of vocalizing their support for the state's long fight against being forced to accept tens of thousands of tons of radioactive waste.
Trump himself has never had much to stay about Yucca Mountain, though he suggested in October 2018 his administration might consider another approach to waste disposal. That has yet to materialize.
The 1982 Nuclear Waste Policy Act put the Energy Department in charge of disposal of the nation's high-level radioactive waste and spent fuel from commercial nuclear power plants – starting by Jan. 31, 1998. That stockpile is now at about 100,000 metric tons of waste, with another 2,000 to 2,500 metric tons of used fuel added every year.
The Energy Department didn't file its license application with the Nuclear Regulatory Commission until 2008, during the George W. Bush administration, and the Obama administration defunded the program two years later.
That is where things have largely stood for a decade, despite the Obama DOE's short-lived effort to start a new, "consent-based" process for siting separate repositories for defense and commercial waste.
After President Donald Trump took office in January 2017, his administration requested appropriations for licensing the Nevada geologic repository in fiscal years 2018, 2019, and 2020 – including about $150 million for the current budget year.
Congress rejected each request. In the first two years, the House supported restarting work on Yucca Mountain, the Senate preferred to pay for expediting relocation of used fuel to temporary storage sites, and they ultimately did neither in final appropriations bills. When Democrats took control of the House after the 2018 midterm elections, it appeared both chambers favored interim storage over Yucca Mountain – but the result was the same, with no appropriation in final spending bills passed in December.
This being Washington, politics play a large role here: Before his retirement, powerful Sen. Harry Reid (D-Nev.) pressed President Barack Obama to quash any plans for Yucca Mountain. Ahead of the 2018 midterms, Senate Majority Leader Mitch McConnell (R-Ky.) is believed to have sat on any appropriations or authorization bill that promoted the project, in an ultimately unsuccessful effort to save the seat of Nevada Republican Sen. Dean Heller. Afterward, Rep. Nancy Pelosi (D-Calif.) reportedly committed to opposing Yucca Mountain to secure support from Nevada Democrats for her election as House speaker.
During the Tuesday session, the panel was asked what it would take to create a sense of urgency that would drive action on nuclear waste disposal.
"The only thing that I see that can create that sense of urgency would be a problem, an accident," said Nesbit, now president of LMNT Consulting. "And that's highly unlikely, because used fuel storage is a very safe endeavor, and the chance of something bad happening are very low when you're looking at the current time frame. Absent that, I'm hard-pressed to come up with anything."
McBride said there is hope if sufficient numbers of members of Congress become alarmed by the federal government's ever-growing liability for failing to take used fuel off the hands of its owners. He name-checked Sen. Lisa Murkowski (R-Alaska), lead sponsor on the latest iteration of a twice-failed bill aimed at ending the impasse on radioactive waste disposal.
Following enactment of the Nuclear Waste Policy Act, the Energy Department signed Standard Contracts with nuclear utilities. The companies paid into the federal Nuclear Waste Fund with the commitment that it would be used to pay for the disposal facility.
The government's failure to make that happen has already cost it more than $7 billion in liability payments in lawsuits filed by the utilities. Its total liability is estimated at over $35 billion – at the widely discussed price tag of $2.2 million per day.
Another possibility would be a lawsuit from a large number of utilities claiming full breach of the government's legal obligation and demanding full repayment of the tens of billions of dollars they paid into the Nuclear Waste Fund.
"But if you start talking about a suit for breach, and you start talking about a Judgment Fund ruling that can talk about getting all the money back, that's a huge hit that would have to be paid out of the Judgment Fund," said Katrina McMurrian, executive director of the Nuclear Waste Strategy Coalition.
In December, the coalition of nuclear power companies and state public utility agencies joined five other organizations in urging new Energy Secretary Dan Brouillette to seek funds in fiscal 2021 for Yucca Mountain licensing, a pilot program for consolidated interim storage, and preparations for transport of radioactive waste.
"We cannot stress enough the importance of the federal government taking meaningful action toward meeting its commitment to remove nuclear waste currently stored at both operating and shutdown reactor sites in our states and communities," according to the Dec. 19 letter.