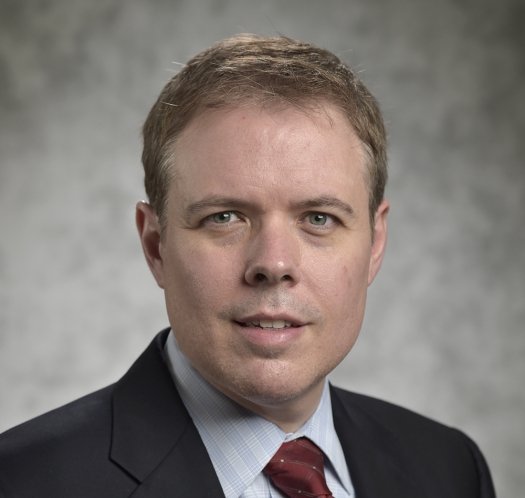 Twelve months ago, Anne Marie White was eagerly anticipating her first full year at the helm of the U.S. Department of Energy's $7 billion-plus Office of Environmental Management.
But her tenure as Energy Department assistant secretary for environmental management turned out to be closer to the end rather than the beginning.
After being sworn into the job in late March 2018, White was forced to resign effective in June 2019.
The former nuclear environmental consultant apparently had strained relations with her immediate boss, Undersecretary of Energy for Science Paul Dabbar. The rift evidently came to a head about White's handling of public concerns about radioactive contamination at a middle school a few miles from the Portsmouth Site in Piketon, Ohio.
Several residents living near the former gaseous diffusion site have sued current and former Portsmouth contractors for allegedly failing to keep contamination inside the fence of the DOE site.
With Anne White's exit, the Energy Department named longtime federal manager William (Ike) White as senior adviser for environmental management. The move effectively made the former chief of staff and associate principal deputy administrator at DOE's semiautonomous National Nuclear Security Administration the new top official for cleanup. Ike White, however, has not been named acting EM-1: the agency designation for assistant secretary for environmental management.
Many sources don't think DOE is in a hurry to get another official cleanup chief in place. There is already an EM-1 in place "and it is Paul Dabbar," an industry source said in December.
But the Energy Department as a whole has permanent leadership after the Senate confirmed Dan Brouillette in early December to be the 15th secretary of energy. Then-Deputy Energy Secretary Dan Brouillette was nominated by President Donald Trump on Nov. 7 to succeed Rick Perry who had recently announced his resignation plans.
During his confirmation hearing, Brouillette indicated a review of packaging and shipping practices for radioactive waste across the weapons complex should be complete early in 2020. He ordered the review after the agency admitted in July that nine mislabeled shipments of mixed low-level radioactive waste were sent  to the Nevada National Security Site from the Y-12 National Security Complex in Tennessee between 2013 and 2018.
Contracting, Consolidation Continue to be Issues to Watch
One of the cleanup office's goals before, during, and after the Anne White regime, is quickening the pace of major procurement awards.
The Office of Environmental Management missed virtually all of the projected timelines included in a major procurement chart published in May. On July 2, the cleanup office also said it planned to issue a draft request for proposal (RFP) for cleanup of the Oak Ridge Site in Tennessee, within 15 to 60 days. But the draft was not out by Labor Day and had not been released at deadline Friday for Weapons Complex Morning Briefing.
AECOM-led URS/CH2M Hill Oak Ridge (UCOR) has the current nine-year, $3.2 billion Oak Ridge contract, which expires this July and covers decontamination and demolition of facilities for the East Tennessee Technology Park – where past uranium enrichment took place – and other environmental work at Oak Ridge.
After spending much of 2019 in a holding pattern with contract extensions being the norm, the DOE cleanup office did have a busy December on the procurement front.
A final RFP for a potential 10-year, $3 billion contract for decommissioning and removal of contaminated facilities, starting with one at Lawrence Livermore in California, is on the street now.
In addition, the DOE has lately awarded two major multibillion-dollar contracts for the Hanford Site in Washington state. One is a potential 10-year, $4 billion landlord site services contract awarded to Mission Integration Solutions (HMIS). The joint venture is comprised of Leidos and Centerra – which make up the incumbent team – and Parsons.
The other is a contract for up to 10 years and $10 billion for Central Plateau cleanup awarded to Central Plateau Cleanup Co., comprised of affiliates of AECOM and Fluor. Barring a successful bid protest, the new team will displace Jacobs subsidiary CH2M, which has the current contract.
The contract debriefings for the bidding teams for both contract awards should be over by mid-month, sources say. Any potential protests could be filed shortly thereafter.
The Central Plateau award is particularly notable given that both AECOM and Fluor are in the process of selling off their government contracting businesses.
Los-Angeles-based AECOM has agreed to sell its government contracting operation to a joint venture formed by two New York-based investment houses for $2.4 billion, in a deal expected to close within months.
Fluor announced its plans to exit the government contracting business in September as a step in shoring up its financial condition. CEO Carlos Hernandez said the business is valuable enough to be sold in the short term in order to improve the company's balance sheet. The Texas-based Fluor expects to announce a sale in the next few months.
On the policy front, the Energy Department is preparing its first test run of its June decision to reinterpret the definition of high-level radioactive waste. The agency now interprets that the existing definition in the Atomic Energy Act and the Nuclear Waste Policy Act to mean that not all wastes from spent fuel reprocessing are highly radioactive.
Some HLW shares radioactive characteristics akin to low-level radioactive waste and could potentially be disposed of at sites licensed for LLW, the agency says. For example, DOE is considering disposing of about 10,000 gallons of recycled wastewater from the Savannah River Site at sites such as EnergySolutions in Utah or Waste Control Specialists in Texas.
Citizen groups are fiercely opposed to the DOE interpretation and could ultimately mount a legal challenge.