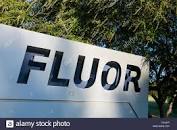 Fluor, the Texas-based engineering and construction giant trying to reverse its worsening financial condition, said Tuesday it will sell off its government contracting business that includes its work for the U.S. Department of Energy.
While long a major player in government services, Fluor sees the business as a valuable property that can be moved in the near term in order to improve the company's balance sheet. CEO Carlos Hernandez expects the company to complete a sale sometime in 2020.
When asked if the government line has received much buyer interest, Fluor executives stressed the divestiture plan is just being announced.
The chief executive also suggested management does not see as much long-term upside in government work as it does for the four business lines it will keep, the smallest of which has a $25 billion "total addressable market" between 2020 and 2022, according to a presentation that accompanied Tuesday's conference call.
Including joint ventures, Fluor's government sector has more than 28,000 employees and more than 40 current projects, including DOE work in Idaho, South Carolina, New Mexico, and elsewhere.
While the announcement was not a major surprise, companies in the Energy Department nuclear cleanup sector are still trying to gauge its impact.
There are far more questions than answers among DOE contractors, subcontractors, and workforce, several sources said following Fluor's announcement.
"Nobody really knows what it means," and people are basically "shrugging their shoulders," a principal with a DOE subcontractor said by telephone Wednesday.
Fluor is rumored to be leading a team seeking to become the new environmental remediation provider at the Oak Ridge Site in Tennessee, the source said. The AECOM-led URS/CH2M Oak Ridge (UCOR) now holds a nine-year, $3.2 billion decontamination and decommissioning contract due to expire in July 2020. Firms planning to team up with Fluor on this or other procurements could be concerned, wondering if key personnel at the company will be kept by new owners, the source noted.
"The plan to divest the government business does not change how we operate. It is business as usual," Fluor spokesman Brian Mershon said by email Friday.
The company is committed to completing all of its projects with the same level of focus on quality as always, Mershon added. "We are also taking these values forward as we pursue new business and maintain our strong partnerships with key stakeholders."
Management announced the planned 2020 divestiture during a conference call on a strategic review the company launched in May after it changed CEOs amid troubling quarterly financial results and a falling stock price.
International financial advisory firm Lazard helped the company analyze its business lines and plan to return to growth. In addition to selling some businesses and real estate, realigning regional offices, and focusing on risk reduction, Fluor will stay in markets where it sees itself as the No. 1 or No. 2 player.
The plan has not shored up Fluor's stock performance. At market close Thursday the stock was at $18.29 per share, down from almost $21 on Thursday, Sept. 19. A year ago, the stock was at more than $58. Its 52-week low, recorded in August, was $16.25.
Revenue for Fluor's government services during the second quarter of 2019 was $612 million, a steep drop from $868 million a year earlier. Government services suffered a $226 million loss during the quarter, after posting a $27 million profit during the same period in 2018.
News of the planned divestitures comes less than two months after Hernandez said all options were on the table following Fluor's $555 million loss in the second quarter.
The company will cut its quarterly dividend from $0.21 per share to $0.10 per share, which should cut its annual dividend spending from roughly $120 million to $60 million.
As for potential buyers, speculation in weeks prior to the announcement focused on Jacobs. But a source with another big DOE contractor thinks Jacobs might have passed up buying the Fluor portfolio. A more likely buyer would be an investment house or venture capital firm, which might then spin off portions of the Fluor government portfolio it does not want, he said.
"Absolutely no one was surprised" by the Fluor plans, a third industry source said Thursday. Given the earlier Jacobs speculation, the industry contractor suspects the seller hopes to stimulate a bidding war through a publicly announced sale.
AECOM and SNC-Lavalin would normally be logical suitors for the Fluor unit, but they might sit this one out, according to the third industry source. AECOM unveiled plans in June to spin off its own federal contracting branch into a stand-alone business. SNC-Lavalin, the Montreal-based engineering specialist, is the target of a long-running corruption probe, which makes such a major acquisition unlikely. Paris-based waste management company Veolia might look at Fluor's government group, but it has not previously made a purchase of that size in North America, the source said Thursday by phone.
Those companies either declined to comment this week or did not reply by deadline for Weapons Complex Monitor.
Company Holds Large Chunk of DOE Cleanup Portfolio
A sale opens the door for one of Fluor's peers to take full or partial ownership of multibillion-dollar contracts for DOE's Office of Environmental Management and semiautonomous National Nuclear Security Administration (NNSA).
The engineering and construction multinational is the lead partner in three DOE Environmental Management joint ventures collectively worth almost $20 billion. It is a minority member in several other DOE contracts. Here is a rundown:
Fluor Idaho has a five-year, $1.6 billion pact that runs through May 2021, for remediation at Idaho National Laboratory.
Fluor is a minority partner in Atkins-led Mid-America Conversion Services, which has a five-year, $457 million contract for depleted uranium hexafluoride (DUF6) conversion at the Portsmouth Site in Ohio and the Paducah Site in Kentucky. The deal extends through January 2022.
It is a minority member in Jacobs-led Four Rivers Nuclear Partnership, holder of a potential 10-year, $1.5 billion deactivation and remediation contract at Paducah. The partnership is still in the five-year base period of the award, which with options could extend through June 2022.
Fluor-BWXT Portsmouth is in the final 30-month option period of the partnership's 10-year, $3.4 billion remediation contract, which runs through March 2021 at the Portsmouth Site in Ohio.
Fluor-led Savannah River Nuclear Solutions is the management vendor at the Savannah River Site in South Carolina. The Energy Department said in July it is issuing a 14-month extension through September 2020, and could tack another two single-year options to keep SRNS on through September 2022. The total value of the SRNS business is estimated at nearly $15 billion since August 2008, provided options are exercised.
Fluor is also an integrated subcontractor for Battelle-led Triad National Security, manager of the Los Alamos National Laboratory in New Mexico. Triad became LANL manager last fall under a potential 10-year contract, if all options are exercised, worth $2.5 billion annually.
Fluor Brass Deems Government Sector Valuable but Non-Core
Following divestment of the government services business AMECO heavy equipment rental company, Fluor should emerge as a leaner company with less debt and a clearer competitive edge in its markets, according to Hernandez and Executive Chairman Alan Boeckmann.
After selling non-core lines in 2020, Fluor will be left with businesses such as Energy and Chemicals, Infrastructure, Mining & Industrial, and Diversified Services. It hopes the moves will raise $1 billion.
Outside nuclear cleanup, Fluor provides meals and support services to U.S. military bases in Africa and Afghanistan. It also manages the Strategic Petroleum Reserve, a DOE-controlled emergency fuel storage facility in Louisiana. The company plans to keep its NuScale small modular reactor firm, which could have its design approved by the Nuclear Regulatory Commission in 2020.
"We are not selling government group because it is a high-risk business" but because "it has value," Hernandez said in response to a question from a financial analyst. The CEO said the government business has limited upside growth, and suggested Fluor did not see itself as a buyer in any ongoing sector consolidation.
The federal contracting group is attractive but "non-core," Hernandez said.
Fluor also announced Tuesday that Peter Fluor, the company's current lead independent director, will leave the board of the company that bears his family name. He will not stand for re-election at the 2020 annual meeting of stockholders, Fluor said in a separate press release.

Register
for the
2019 RadWaste Summit
before July 26th to save up to $200! New session topics include a brand new pre-conference workshop, 
Decision-Making Tool for Waste Disposal
, new procurement initiatives, DOE EM's mercury challenge for decontamination and decommissioning at Oak Ridge, hot topics on TENORM waste management, and more! Check out the
agenda here
.